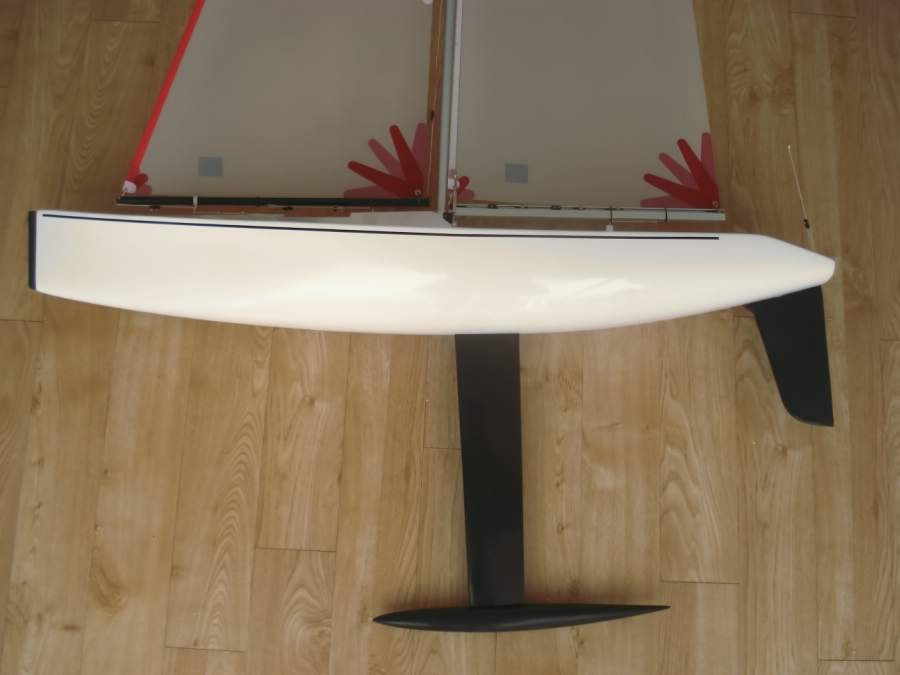 Graham Elliot from the UK doesn't have a website of his own (yet?) , but wanted to let everyone know that he is now building and selling the Widget IOM. Designed by Chris Dicks in 1995 the boat has gone through quite a few changes to everything except the hull shape. The Widget has won the 1996 European Championship, the British National championships in 1997 and 2007, and the 2007 World Championship, not bad for a boat that was designed 13 years ago. The mouldings of the boat are manufactured by Dave Creed.
Graham's options and prices are:
Boat complete to deck level, including cf fin and rudder, all attachment points, pulleys, adjustable main post, keel, all finished = 840 euro.
RMG 280D, 42mm drum, thumbscrew, fitted in boat=215 euro.
Rudder Servo, hitec 645 ultra torque, fitted in boat=75 euro.
Rigs: prices vary depending on which fittings (sails etc or housemartin) and also which sails are preferred (housemartin , Brad Gibson , Stealth , sails etc)
Wooden rig box= 80 euro
4 colours: red, orange, blue, grey. They are all sprayed using Epifanes 2 pot polyurethane paint.
Currently (Feb 2008) there is a waiting list of approximately 16-18 weeks.
Please contact Graham Elliot on elliottyachts "at" hotmail.co.uk if you are interested!