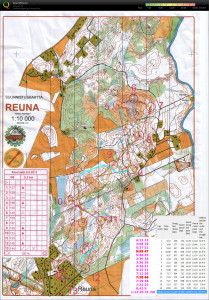 8.5.2013 Reuna.
#4 veered off course and came close to #9. Should have taken the route shown as the blue line.
#5 too high up the hill close to the control
#12 running along the highest point of the hill would probably have been better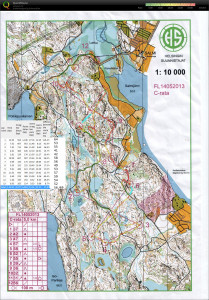 14.5.2013 Firmaliiga, Salmi
#1 when initially lost, should have continued to the road, re-located on map, and would have found control much quicker.
#6 approaching the control from above would have been better.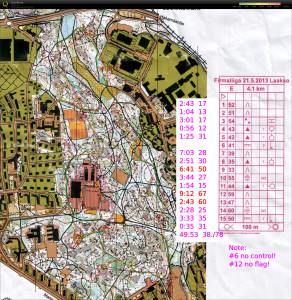 21.5.2013 Firmaliiga, Laakso
#6 the organizers had placed this control incorrectly - more than half of the field did not find it.
#9 only major orienteering mistake here - looking for the control on the wrong hill for about 3 minutes before re-locating using the road.
#12 someone had stolen the control flag! By itself the small EMIT-control taped to a tree was hard to find.
#13 should have approached control from above, not below.