Today I had time to mill out the new Noux-2 deck plugs from MDF.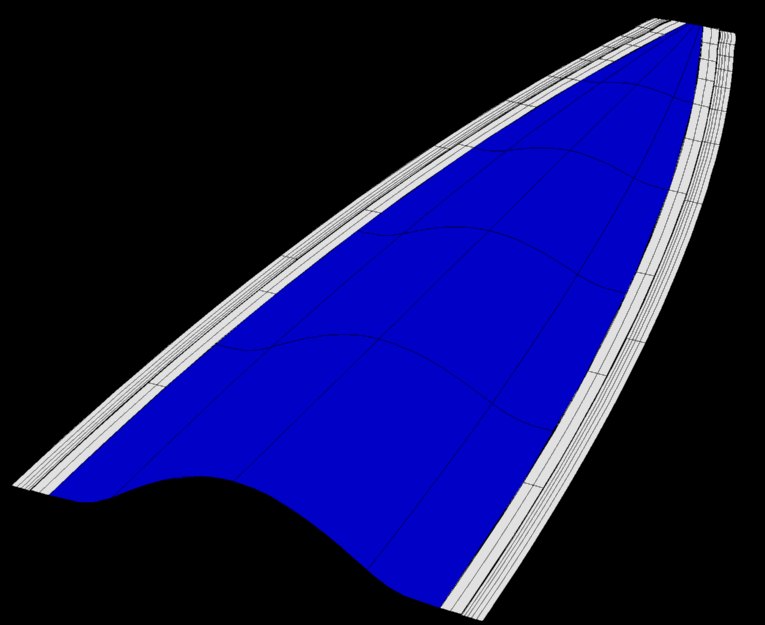 The deck is designed starting from the angle of a typical no1 rig jib-boom. After that I just drew curve to please the eye, and to give stiffness to the laminate. To make fitting the deck easier the join between hull and deck is 90 degrees everywhere. The plugs include extra areas on the side (white) so that a bigger laminate can be made and then cut to final shape.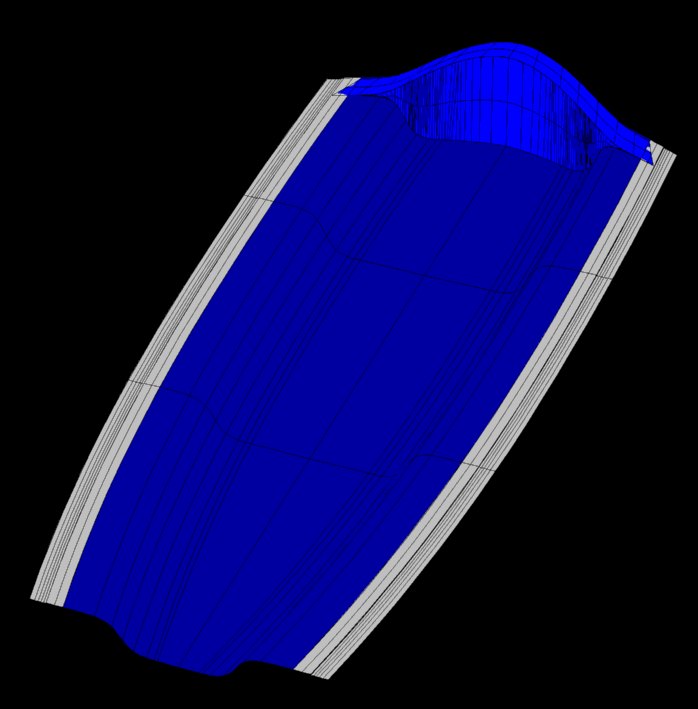 The aft-deck design. Here I have made sure that the cockpit floor slopes aftward so that any water that is taken in drains out. The overall shape follows that of the stern and wides forward. The aft-deck laminate will include a 10-20mm flange which forms a gluing area to the foredeck.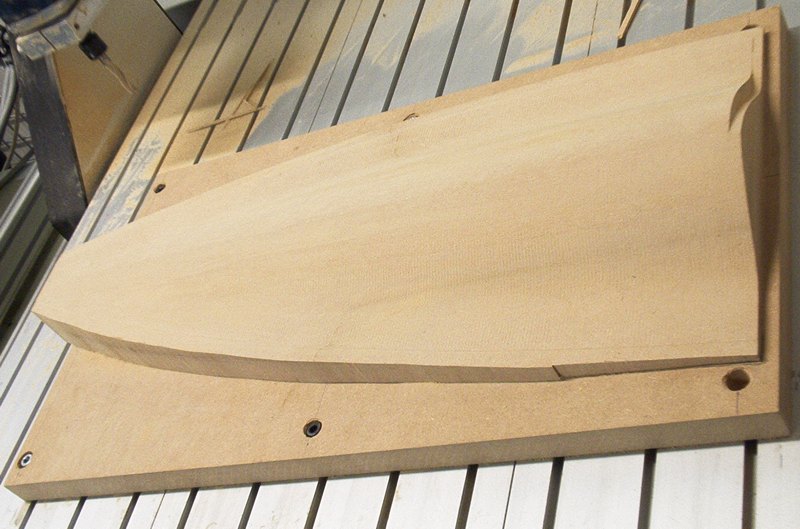 The foredeck plug complete. Milling is in two passes with a 8mm endmill. Rough milling was under an hour and the finish pass was just over one hour long. To the far right you see an error due to the Y-motor stalling out (3000mm/min feedrate was to high). Just one of the joys of open-loop stepper cnc-machines...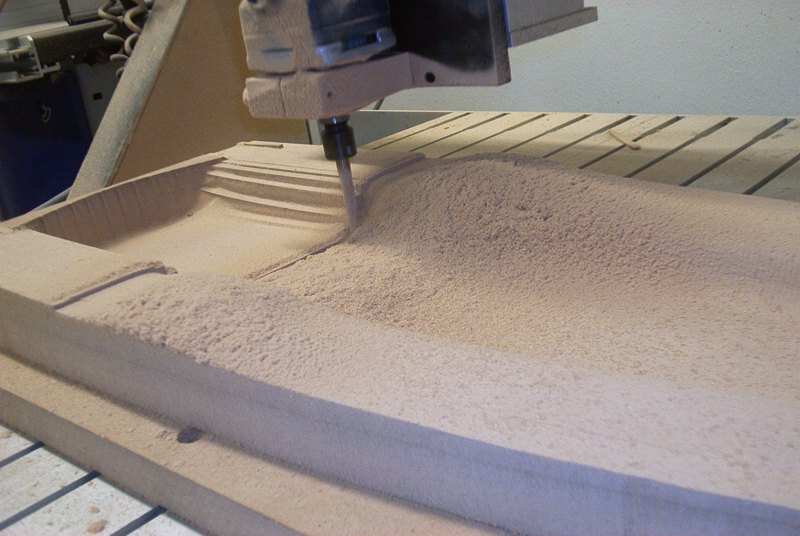 Aft deck rough pass is done and we are about halfway through the finish pass.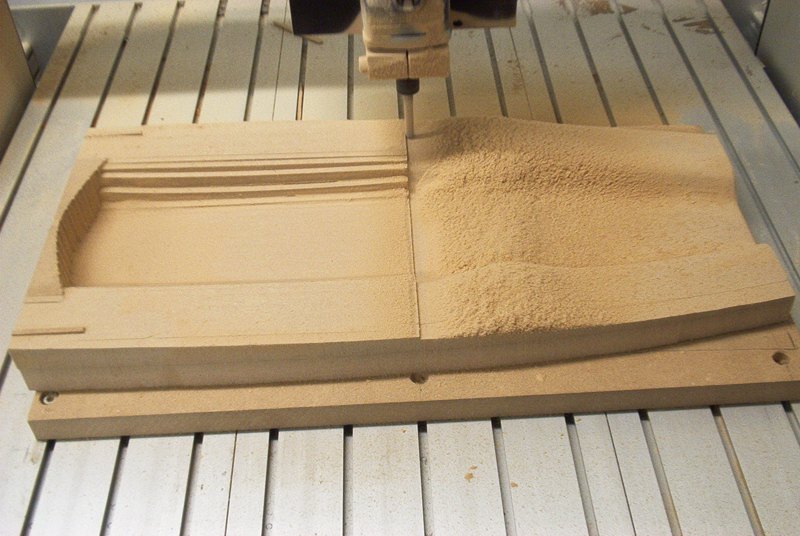 While rough-milling I need to keep the vacuum cleaner very close to the mill at all times to avoid a total mess in the workshop. The finish-milling removes only about 2mm of material and I can get a way with vacuuming every 15min or so.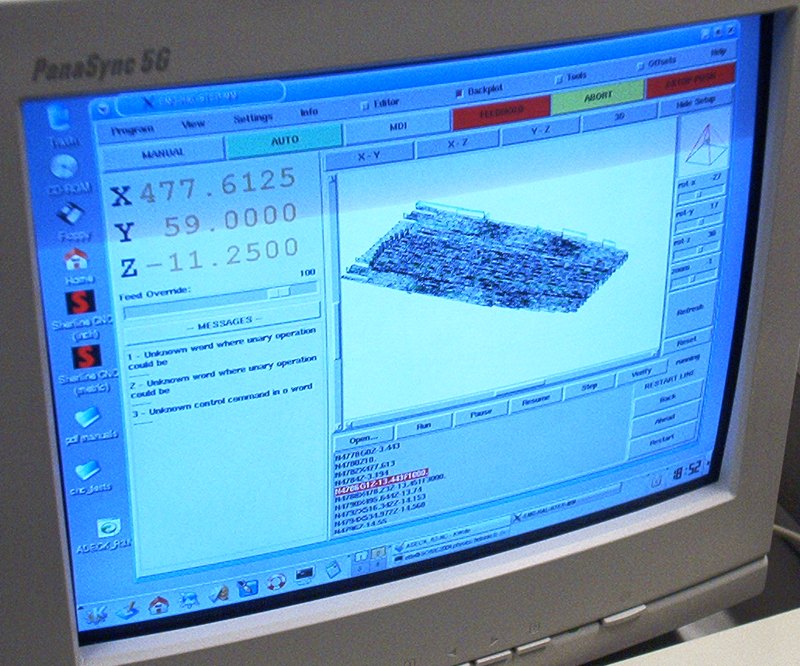 I'm using EMC2 to drive the stepper-electronics of the router.