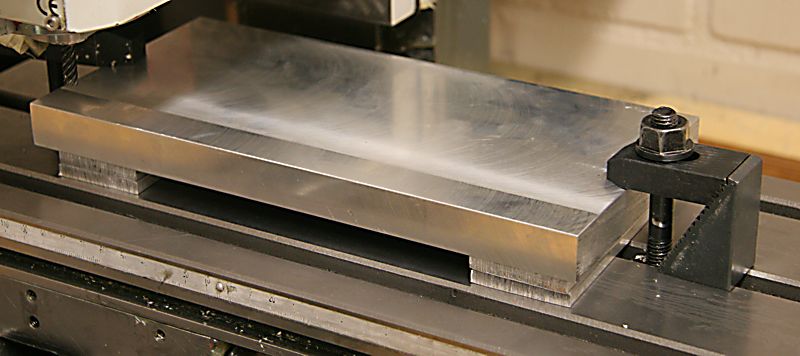 Spent today milling a new motor mount for the ABB motor we are planning on putting on the Opti.
Here's the raw material, a 120x20 mm aluminium bar. The 6-flute 6 mm endmill we used is visible in the left upper corner.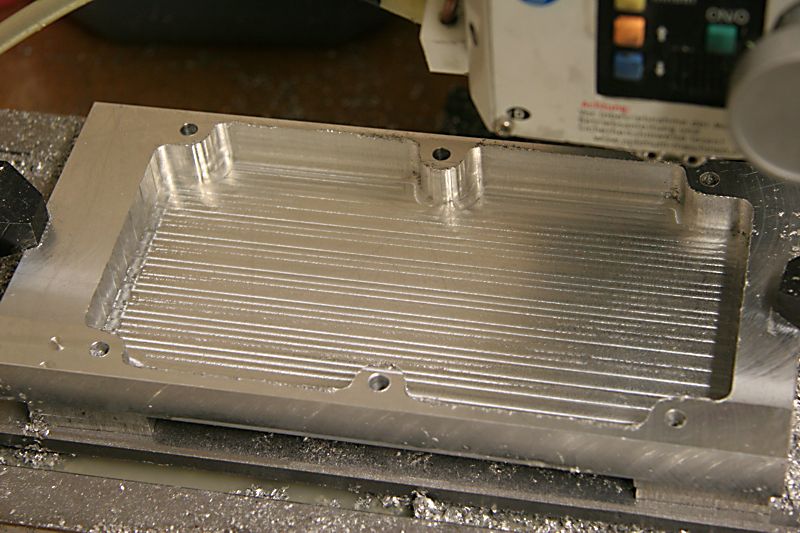 First the mounting holes were drilled. Here the rough milling phase and the finish phase for the sides is done.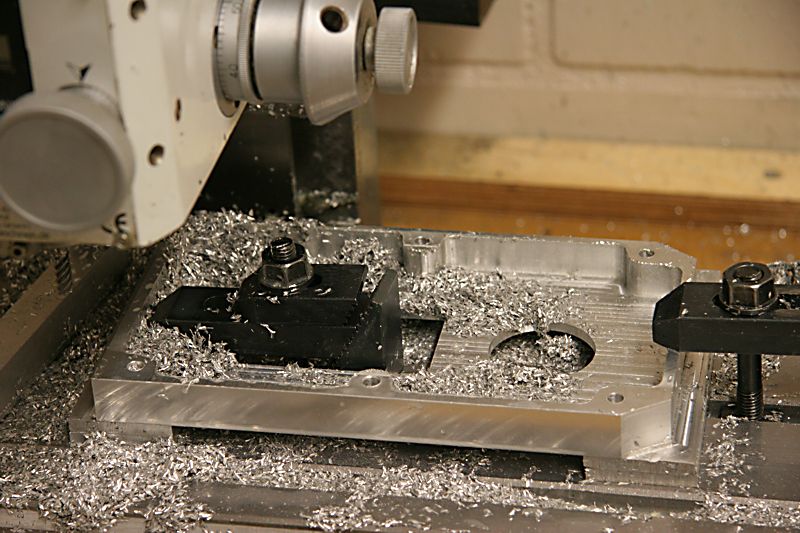 Here the ends of the block are milled. Some holes in the block for mounting the motor and a round hole for the drawbar were cut before this.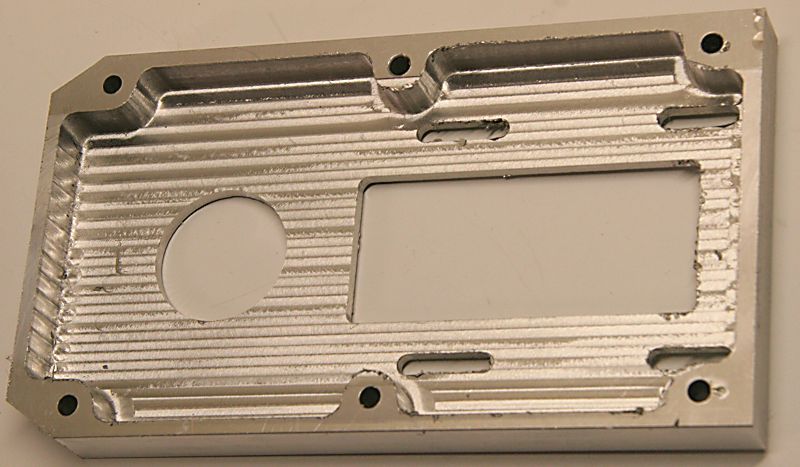 The complete motor-mount block. It's not perfect but OK when you consider the simple DIY-cnc machine it was made with...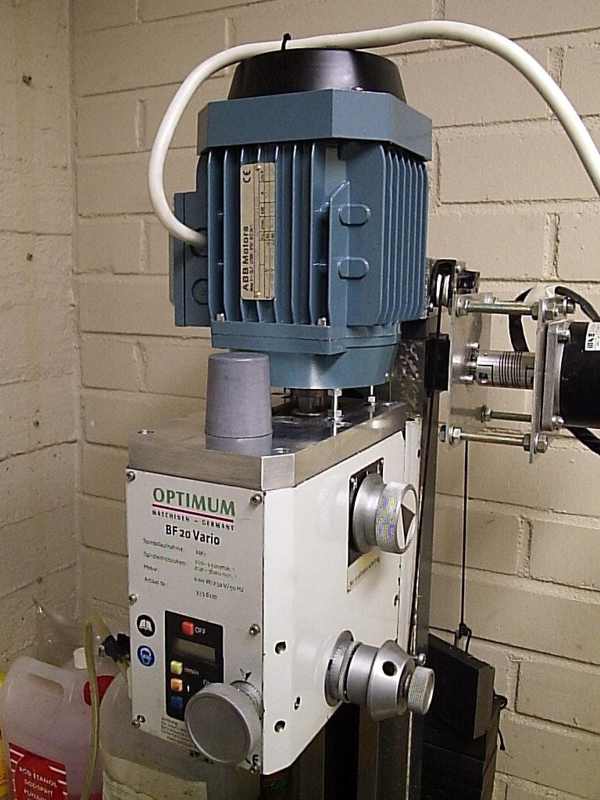 Here we see the motor block in action: The new ABB induction motor is mounted on the standard OptiBF20 spindle gearbox. We are now driving the gearbox with a belt drive which has cut down on noise a little bit.