About 9 hours compressed into 38 seconds. 566 frames shot at 1 minute intervals from around 10:00 in the morning to 19:36 in the evening. Played back at 15 frames per second, which makes for a ~900x speedup.
I first re-sized the jpegs to 1024 pixels wide and then used this matlab script to assemble the AVI-file. The original 20 Mb AVI may have better resolution than the youtube version.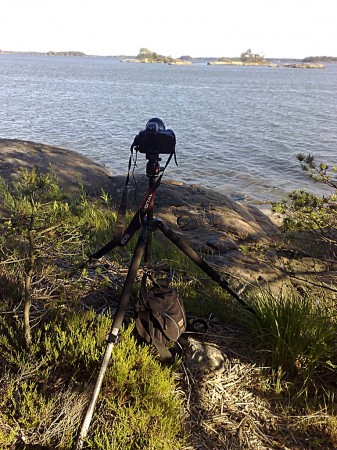 Canon 20D with 17-40/4L lens on Manfrotto 486RC2 ballhead and Velbon Sherpa pro CF 635 tripod. Timing with a 'Yongnuo' TC-80N3a remote from dealextreme.com.