25 sailors from the nordic countries (DEN, FIN, NOR, SWE) gathered in Saltsjöbaden, just south of Stockholm, on the weekend of 15-16 October 2005 to sail in the third and final Nordic Cup event in the IOM class.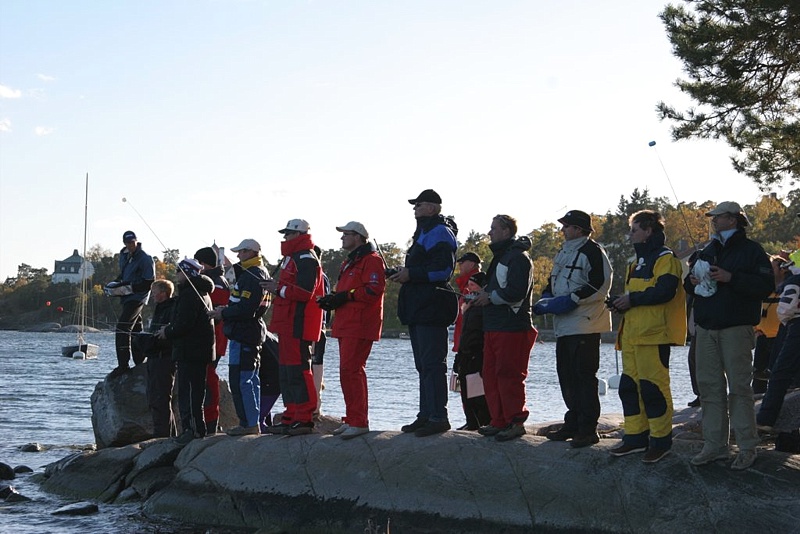 Although we have had a record warm October the winter seemed to arrive just this weekend. With temperatures of around +5 C and a consistent 2-rig breeze competitors had to "dress for success"...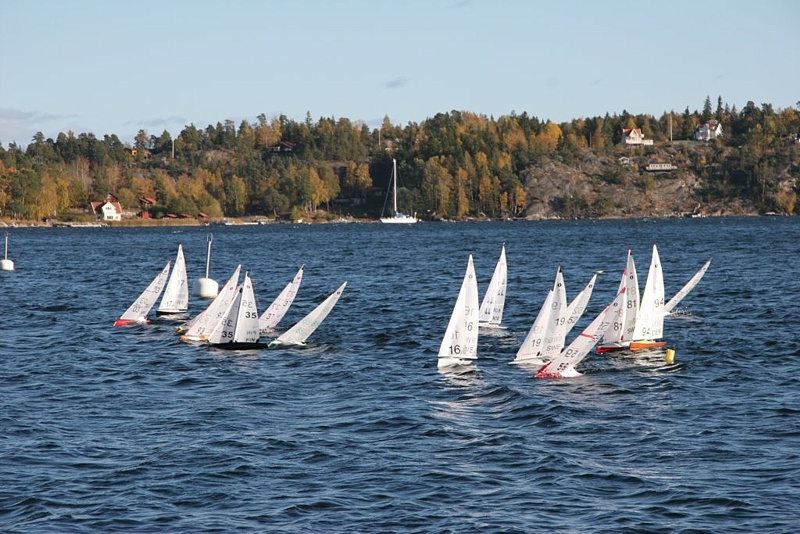 17 races with two discards were completed using two heats and the HMS system.
Complete results in PDF format.
Torvald (NOR, Cockatoo), Sören (DEN, Sirius 10) and Anders (FIN, Cockatoo) who had been practicing at the IOM Worlds just a few weeks ago under the Queensland sun found their way into the top three: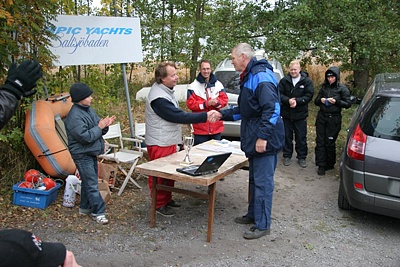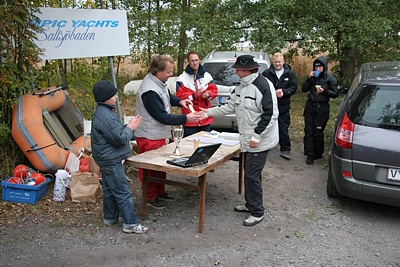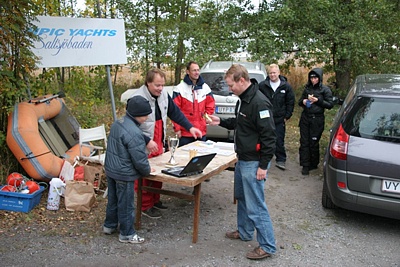 Some close-up's of the mast bend that some of my competitors were using:



Until next year...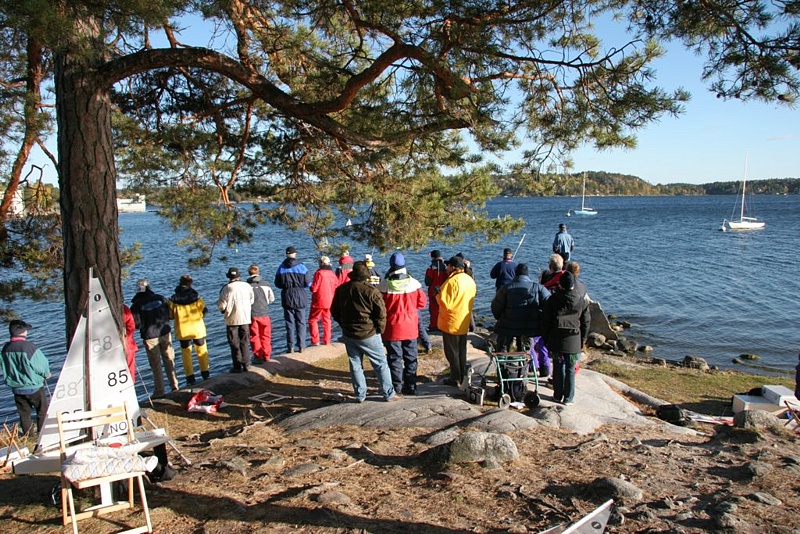 See also