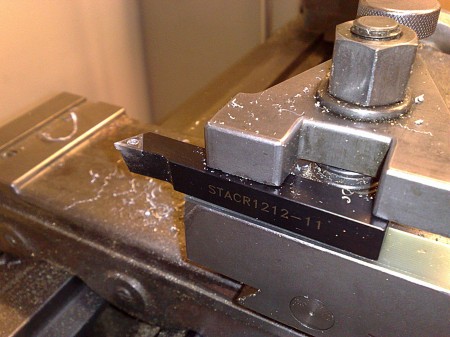 I got tired of sharpening dull high-speed steel tools, so tried some carbide-insert tooling today. Seems to work fine in brass and aluminium. Note ca 1.5 mm thick piece of PCB-material underneath tool which elevates the 12x12mm tool-holder to the center of the chuck (within maybe 0.1mm).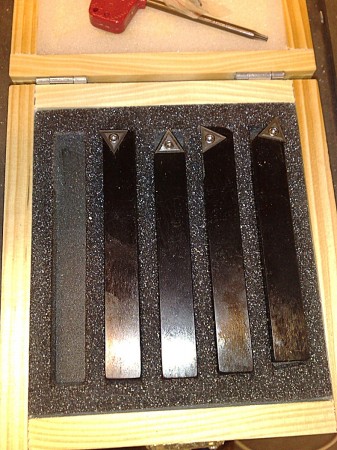 A set of five different tools with 12x12 mm holders. Not sure what all the different shapes are good for, but I'll find out eventually. Would still need a small tool that fits into a 12-13mm hole for internal turning.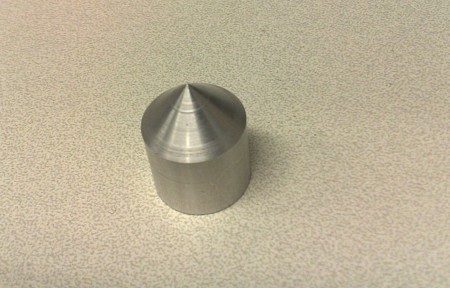 Surface finish is better than before. The carbide inserts like high speeds, with our lathe that means running it at the max 1500 rpm for most of the time.