(Built a few months ago, but better blog late than never..)
Here's a 1600mm-by-930 mm workbench built from two sheets (1220mm x 2440mm, 4-by-8 metric feet) of 15mm plywood. It's a torsion-box design with the top and bottom sheets separated by 240mm. The sides have rounded openings that create storage-bays for tools etc. The top has 20mm diameter holes drilled using the parfguide-system (it uses pythagoras 3-4-5 triangles to get the holes reasonably accurately positioned). The hole-grid is 10x17 so there are 170 holes in total. Assembled using pocket-hole screws.
Here's a rough sketch of the dimensions. The dimensions were chosen to fit my workshop, so that it could be built from two 1220mm-by-2440mm sheets, and the dimensions rounded to fit the 96mm-by-96mm parfguide hole pattern nicely.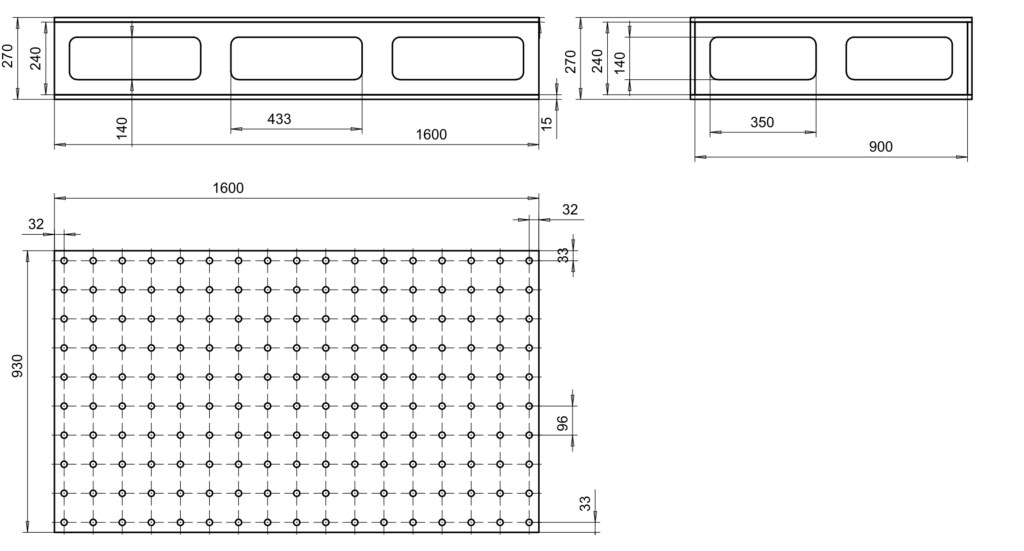 The pieces needed can be cut from two sheets of plywood, resulting in two top/bottom pieces, two long-sides, two short-sides, and four internal dividers. I only used two of the dividers.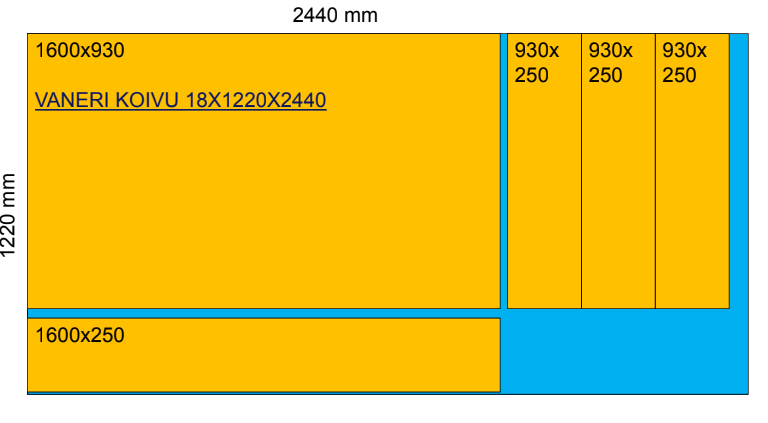 There are a lot of torsion-box or "Paulk workbench" builds out there, here are some links: