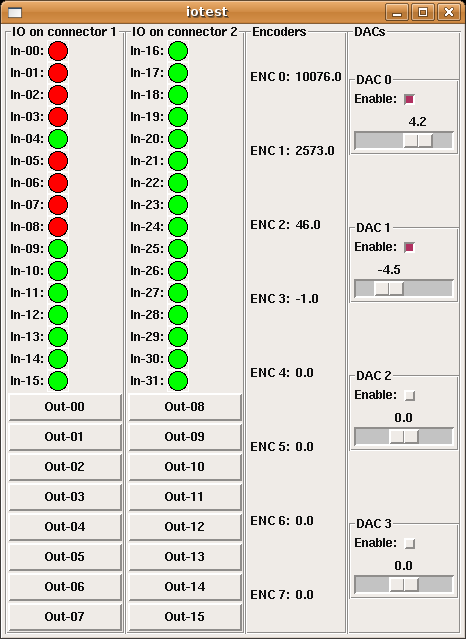 For testing the servo-drives and all the electronics I found this test-panel for the HOSTMOT-4 conifiguration of the m5i20 quite useful.
It uses an XML file (iotest.xml) to define the pyVCP panel layout, and then a HAL file (pyiotest.hal) to hook up the IO pins of the m5i20 to the panel. I'm also using a shell script (iotest.sh) to start the realtime environment and run pyvcp followed by the HAL file automatically.
Compare this to my earler effort with the old VCP. Now with many more widgets in pyVCP I have better control of the DACs etc.