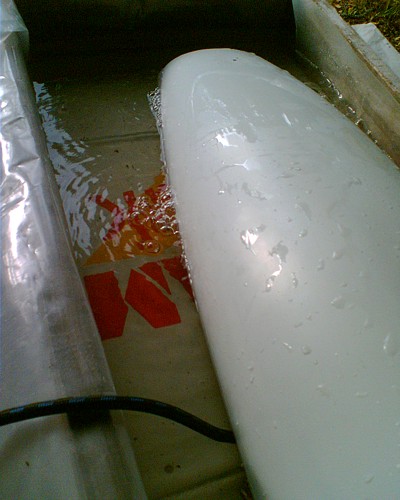 Here's a nice way of finding leaks in the boat. Do it like you would search for a hole in a bicycle inner-tyre: gently pressurize the boat (we use an air-brush compressor with a not too tight fitting tube into the boat), press it underwater or use a water/soap solution on the outside, and look for places where bubbles appear.
Simple and efficient. Also much safer and faster than pouring water in the hull and waiting for it to appear on the outside. Handling a boat with 1-2 litres of water in it is not very easy - don't ask me how I know!
Turns out my boat has a number of cracks along the hull-deck join, and also a small hole at the top of the finbox. These can probably be filled with cyano glue.