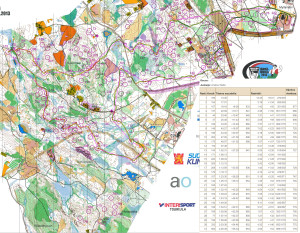 I ran the second stage (13 km) of the Jukola relay in Jämsä on Sunday.
Clear skies and a more northerly location meant there was much more light during the whole night. Not nearly as pitch-black as I remember in Vantaa last year.
Since there are about 1600 teams competing there will be tracks from 2000 or more runners in the forest when starting the 2nd-stage from about mid-way or worse down the field. This means it's really more trail-running than independent orienteering 🙂 There are tracks to and from each control - you just have to pick the right track among many.