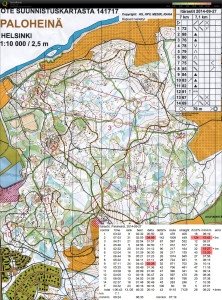 A great big loop around #2 that cost at least +3 minutes 🙁
Then I ran past #5, just didn't look in the right direction at the right moment. Maybe +1 minutes here.
Out of #8, should have avoided the green dashed slow area by rounding it clearly north or south - very slow going until I reached the road. Another minute lost there probably.
Overall an easy course with emphasis on running - as long as clear and good route choices could be made...