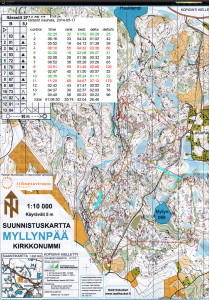 #4 didn't cross the blue swamp - it looked quite wet...
#8 looked for the control too soon, in a difficult place on a steep slope
#11 again anticipated the control too soon, even turned back and ran north along the trail for a while. Should have stayed closer to the line, not sure why there is drift to the right just after #10. Why not use the yellow open area as a midway checkpoint?!?