After the test run on Saturday Jari made a complete bulb in steel on Sunday. The first half can be milled with the stock clamped to the vises, but for the second half we need this jig. It's in aluminium and was fairly simple to make - which also means making a bulb mould in aluminium should be easy. If someone is interested in a bulb mould, do drop me an email.
Milling the second half proceeds exactly like the first half. Here the rough-program is run leaving about 1 mm minimum of material for the finish pass. We now adjusted the program for a bit faster feedrate and much faster plunge-rates as it is clear the program is error free and all plunges are outside the stock.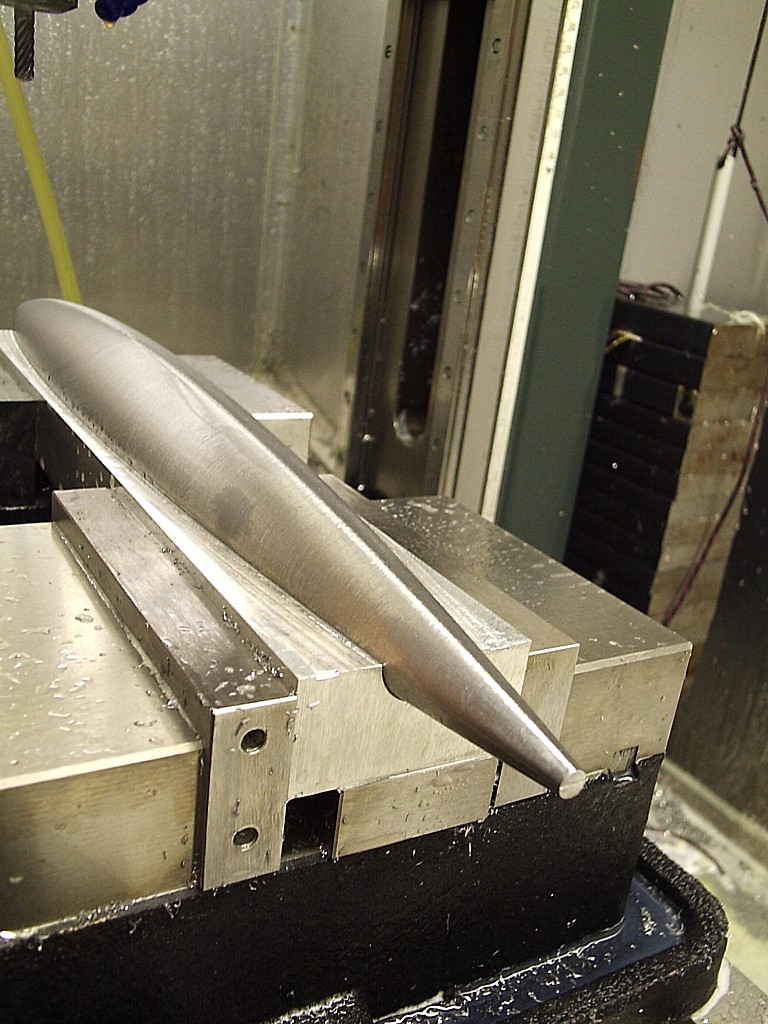 Surface finish is slightly better than on the trial bulb. The design weight was 2410 g and this one came out at 2416 g - pretty good. With a 100-150 g fin trimming the total weight close to 2500 g shouldn't be a problem.