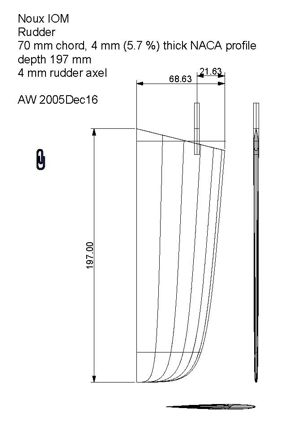 Finally decided to make some proper rudder moulds for the Noux. This design, based on the rudder a number of Noux boats have been using for 1-2 season, was chosen. It's a simple(based on a Marblehead rudder by Bob Sterne actually) moderately deep rudder with a fairly thin section (just enough to accomodate a 4 mm rudder stock).
Below some pictures from the CNC milling of aluminium moulds.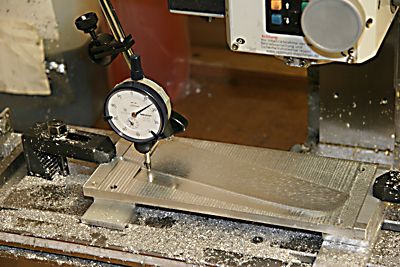 our current homemade machine can make parts to about +/- 0.05 mm which is not that great, but enough for now... (the next cnc project is still on the drawing board)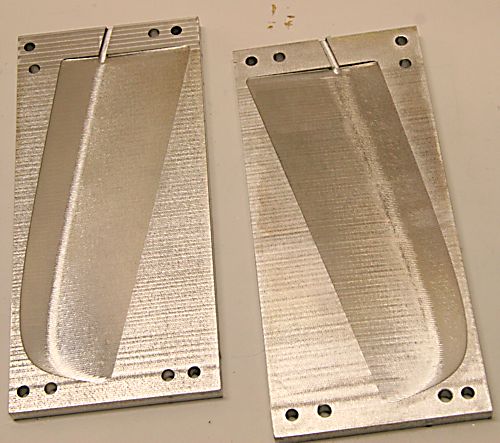 Finished moulds. Note several pairs of holes because of an um... technical error (operator brain error) which resulted in the first set of holes being misaligned by 3 mm...
These moulds can either be wet-sanded to mirror finish if many rudders will be produced, or for prototype use it is faster to leave them as they are and lightly sand the final rudders.
The new rudders will be tested during the 2006 season.