The first Nordic IOM Championships were held in the small town of Risör, ca a 2 h drive southwest from Oslo, Norway, during the weekend of 21-22 August 2004. 25 boats(3 FIN, 2 DEN and 20 NOR) in two heats using HMS completed 13 races during two days. The wind was variable in strength and very shifty on both days. Mostly no1 rig with the no2 rigs being used for a couple of races on Saturday.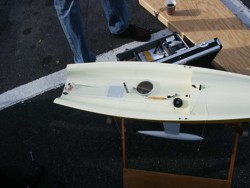 NOR 47, Torvalds boat.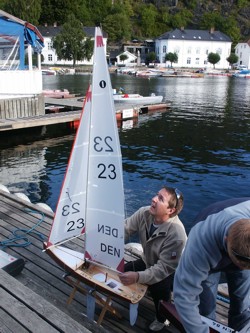 Sören Andresen with his homebuilt and designed wooden boat.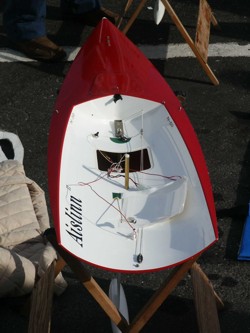 The TS-2 that was 3rd.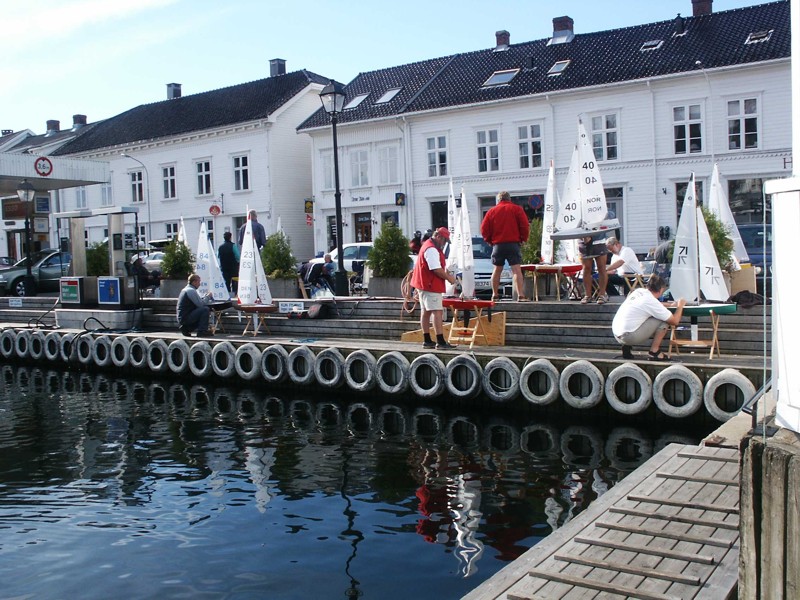 Torvald Klem(NOR, Cockatoo) was (again!, he has won numerous Marblehead Nordic Championships) the most consistent collecting only 1.-4. places during the whole regatta. Sören Andresen (DEN, own wooden design), Gunnar Karlsen (NOR, TS-2) and Anders Wallin (FIN, Cockatoo) had a very close fight for the following places with only one point separating the trio at midday sunday. In the end Sören was second, Gunnar third, and I managed fourth...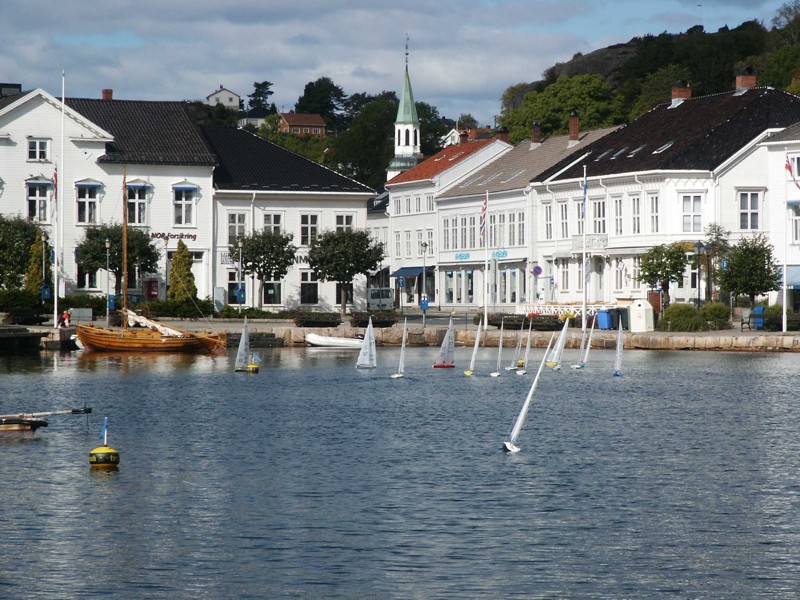 The organizers had several alternative venues but we ended up sailing in the very heart of the city in the small-boat harbor. The wind was fairly unpredictable as it came round and over high mountains and buildings.