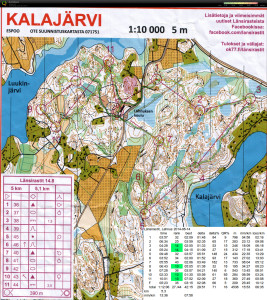 S-#1-#2 OK, then towards #3 should have rounded the steep cliff altogether and avoided the ascent/descent after #2 - still #3 and #4 are among the best splits.
A complete blackout after #4 when I ran 180-degrees in the wrong direction for a while 🙁
#6 OK but then very close to the correct stone at #7 a loop to the right instead. #8 is again a good split - mostly running along paths and roads.
Then again completely the wrong direction out of #8 🙁 #10 and #11 look like good splits but didn't feel that great as the vegetation was thick and thorny.