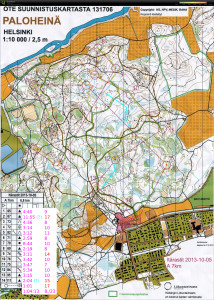 Mostly running along paths and roads.
#2 should have chosen the smaller path and a straighter route.
#9 a wrong turn left just at the edge of the control-circle. Should have been easy on compass bearing from the grey cliff.
#13-#14 not great splits, but not that much time lost either.