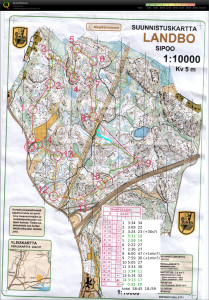 #1-#2 OK at easy speed
#3 small hook inside the control circle
#4 best split and direct route, but very slow going up the steep hill
#5-#6-#7 OK
#8 gave advice to someone just before the control, then ran past control myself until I stopped at two big rocks. worst split.
#9 from the bigger road I missed the path I wanted to take (blue line), and had to find it through the woods instead.
#10-#11-#12-#13-#14 more runners both in front and behind on these controls. Nothing special to report on.