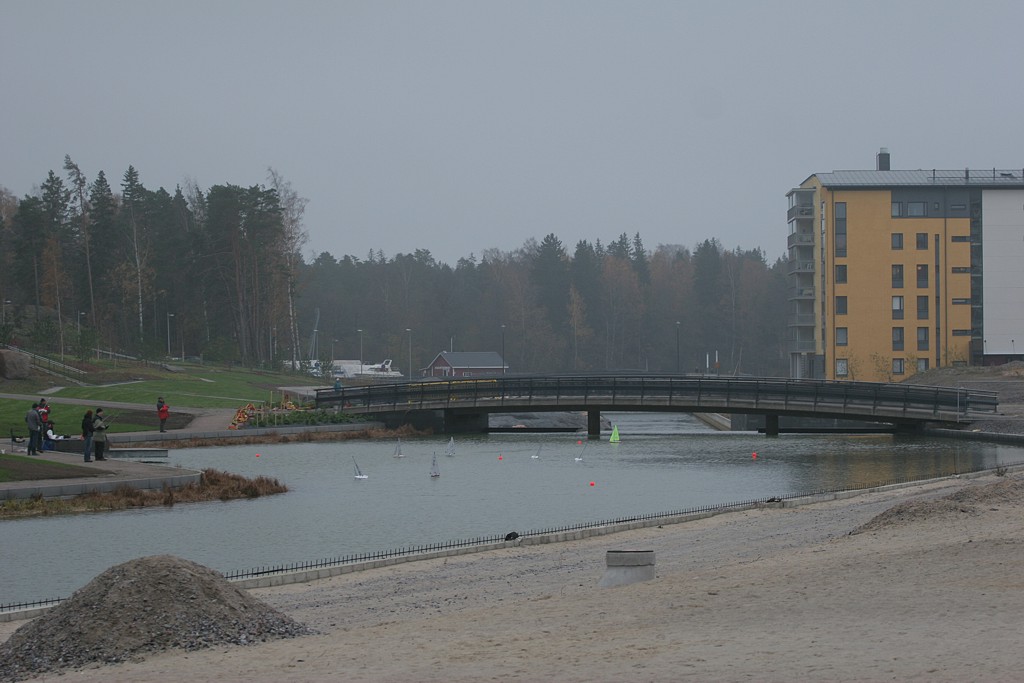 There's a new area around Vuosaari in Helsinki being developed and they've built a number of channels/ponds close to a park and the golf course. Google map view here.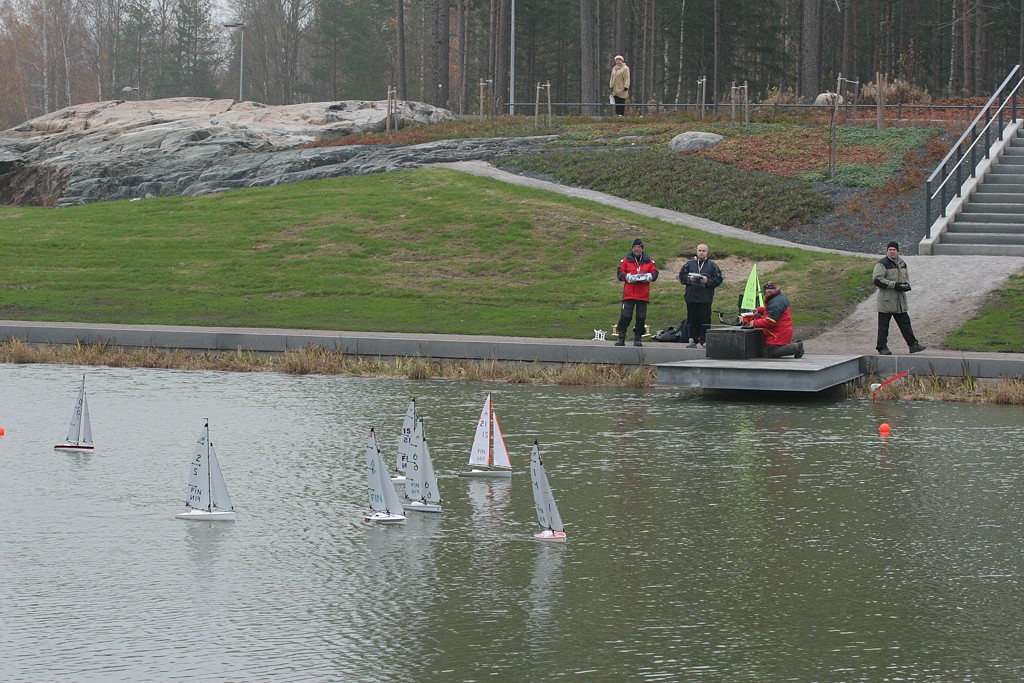 8 boats, possibly the largest gathering of MicroMagic's so far in Finland, showed up for some friendly racing today. I tried it too for two races. The boat is very light and responsive, and you really have to react to the gusts of wind. At low speed on a beat I found the boat drifting to leeward quite heavily.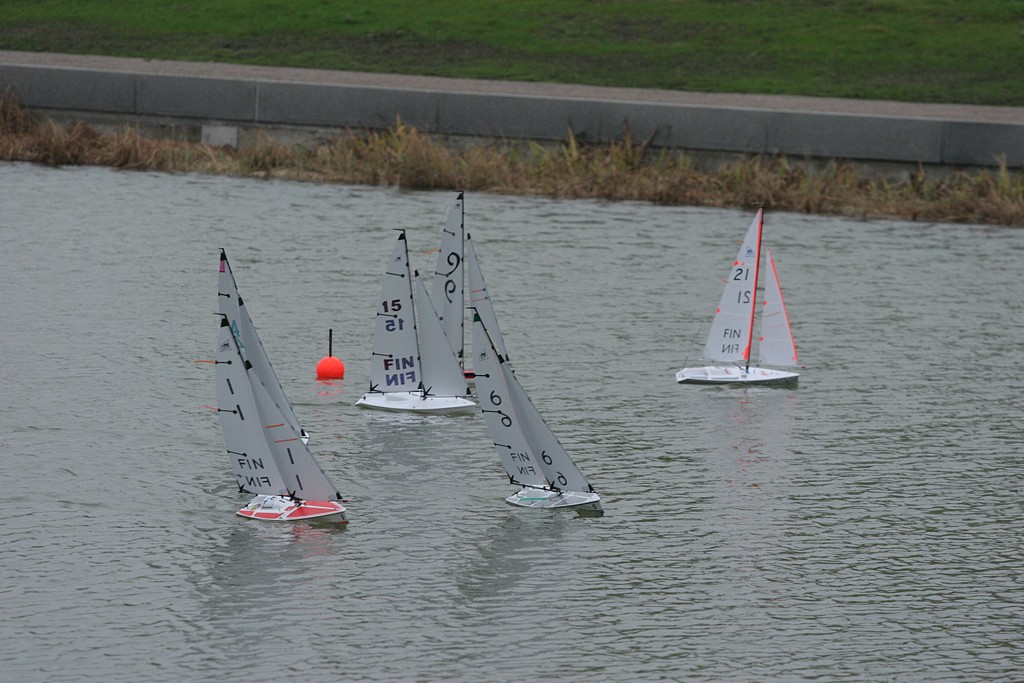 The sailing site with buildings, bridges, etc. around meant that the wind was of variable strength and coming from variable directions.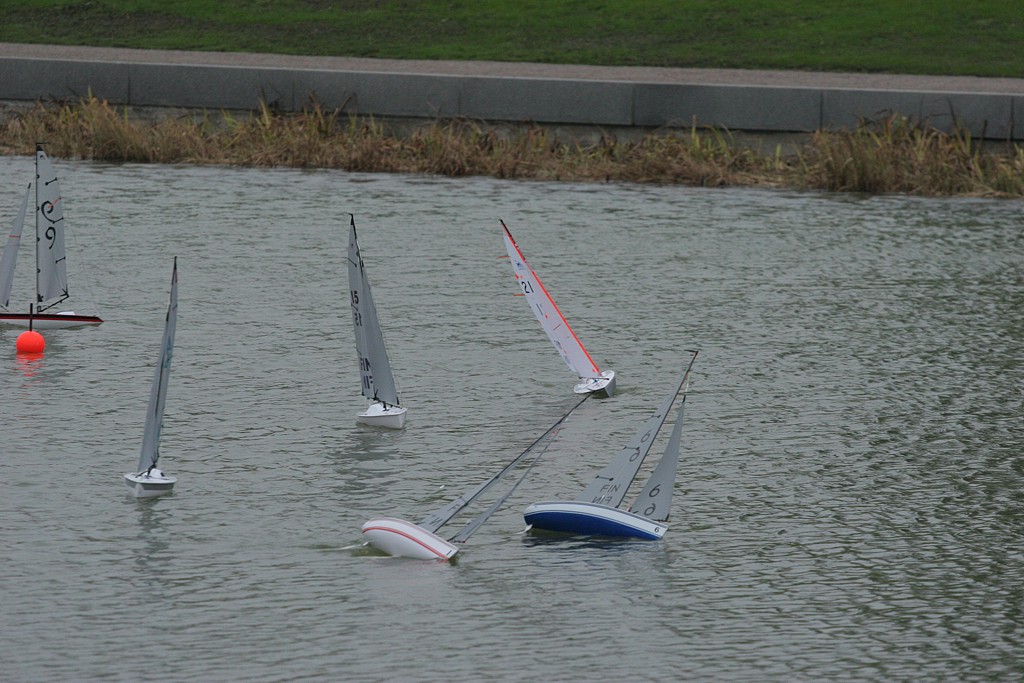 Two boats heeling over while the others wait for wind.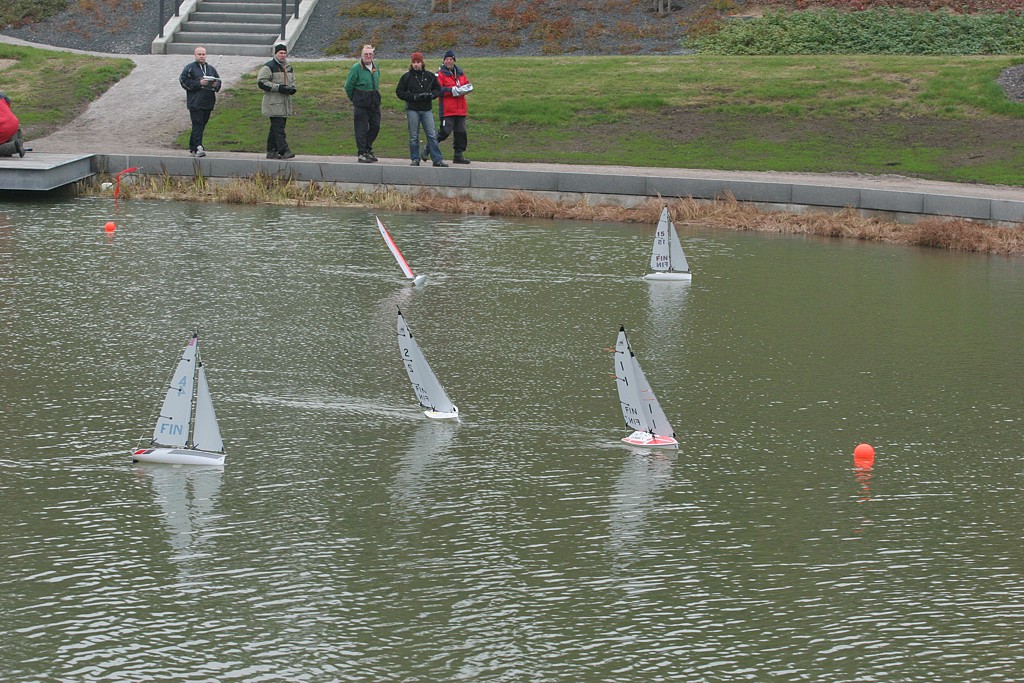 No rescue boat was used, the marks were just pushed out from the bank/bridge with a long pole.
It looks like we will have a number of these boats for next season, and the action probably starts at Model Expo 2008 (like this year), with hopefully a number of regattas through the summer.
Results will probably appear on the Finnish MicroMagic site.