It looks like we will be sailing the first three Noux Mk2 boats early next month. We have a few extra mouldings lying around that are for sale: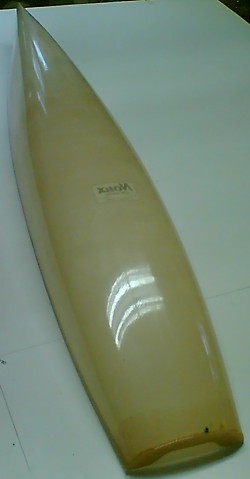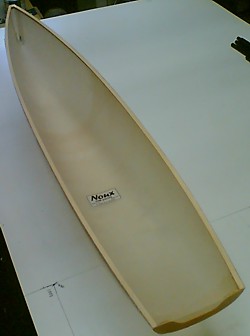 This is the glassfiber hull with some wooden planks glued around the edges (for attaching the deck).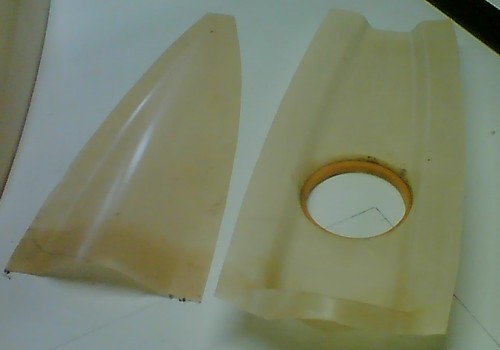 Here are the two deck mouldings. The aft deck has a round hole that will fit a Decor lid+rim (the lid Craig Smith uses on his Obsession. One lid+rim is supplied with the kit).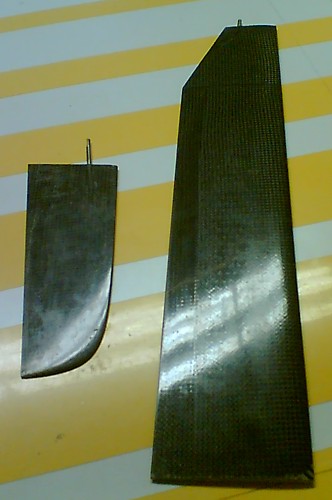 Fin and rudder from carbon fiber.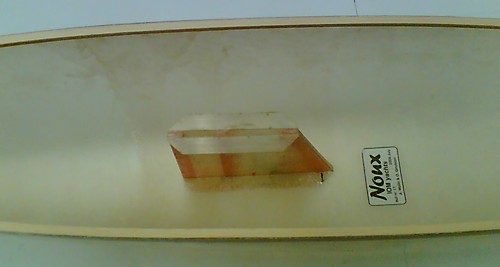 The kit also contains the fin/mastbox, but it's not attached so you will have to attach it yourself.
These are for sale as a kit. For the hull, the two deck mouldings, fin/mastbox (not attached!), rudder and fin I am asking 400 euros. Buyer pays shipping.
We also have an extra hull, just like the one above, but with no deck or anything additional. If anyone wants it they can have it for 100 euros.
Lead bulbs continue to be available from Olof Ginström for 35euros per bulb. Shipping heavy stuff is expensive, so you could try to meet me at a Nordic Cup event or the Marseille Worlds instead.