The small rigs came out of the rigbag for the 6th finnish ranking race of the season ! The first ranking race organized by TPS provided steady 10-12 m/s with gusts of up to 17 m/s and sunshine for 12 competitors.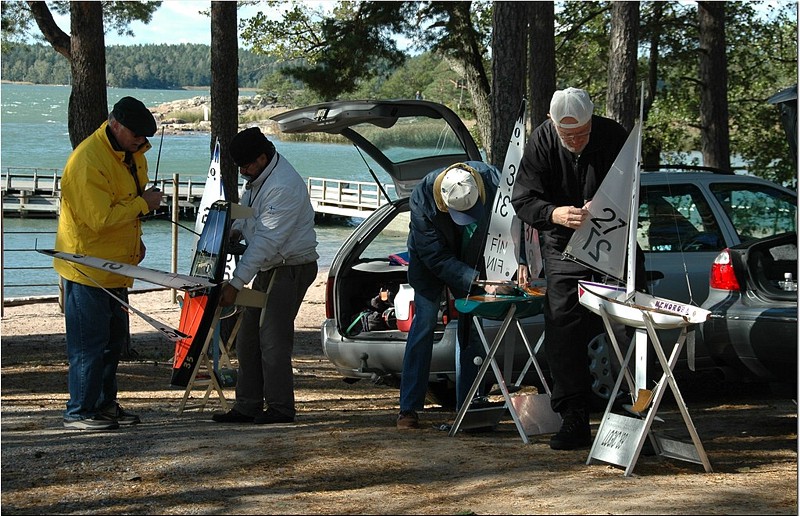 Trying to remember how to set up the no3 rig... it's only used about once a year so it's a bit hard to get a feel for how it should look. Olle tried the no2 rig just before racing started - speed was good on the run (when not diving!), but eventually everyone used the no3 rig for the whole race.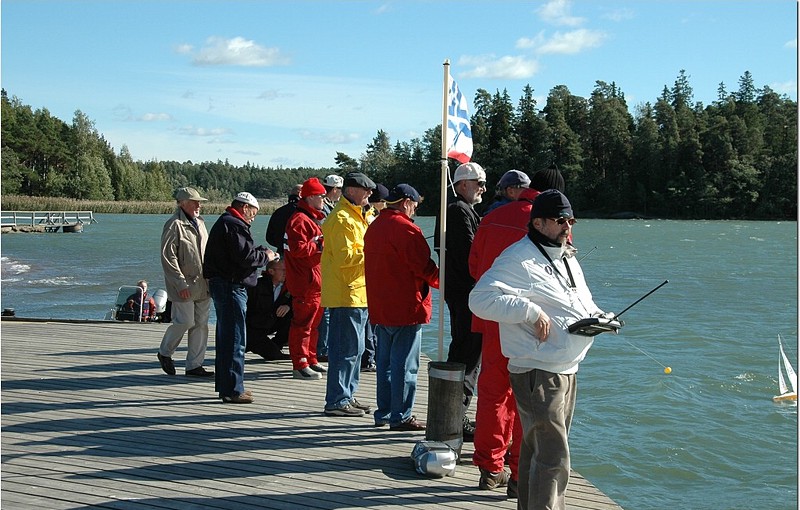 We sailed from a slightly elevated control area with good visibility of the course.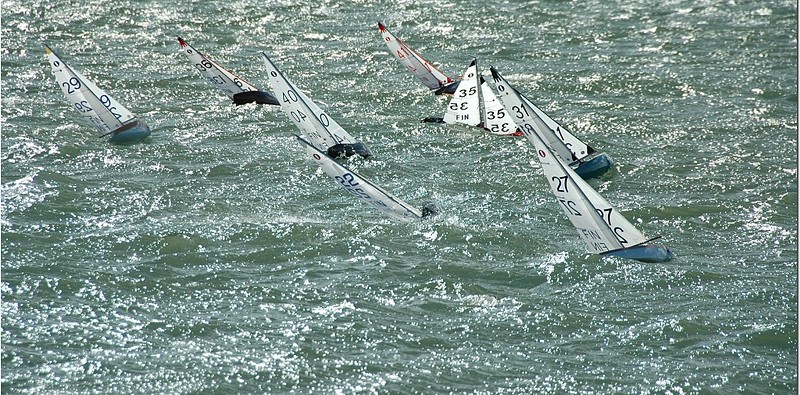 The only problem was a slightly too far away leeward mark, and the sun reflecting from the sea - seen in this dramatic picture.

The top mark was in a bit of a wind shadow which made rounding it somewhat tricky...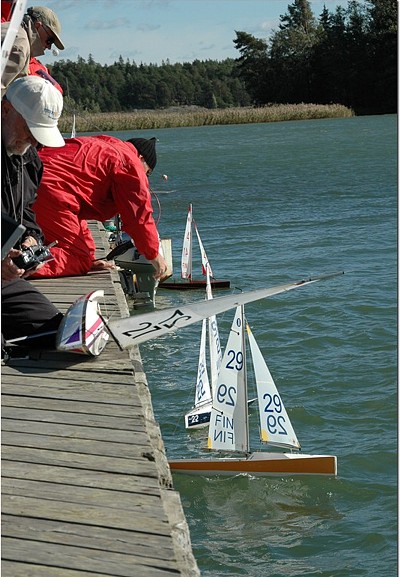 You could just reach the top of the no3 rig from the control platform. The water level is probably a bit higher than normal right now, so at normal water level it could get hard...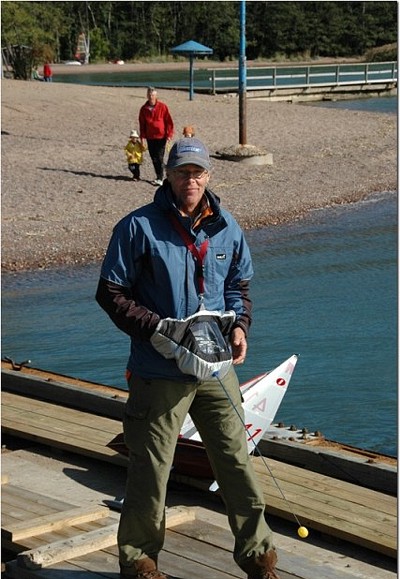 Olle Martonen in front of his hand-built wooden triple crown. Olle had to retire from the last race due to a servo problem. (Lesson:Â your boat must be watertight!)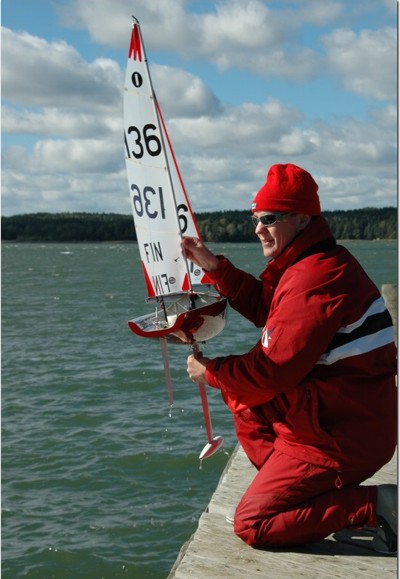 Yours Truly inspecting the boat in between races. I'm perhaps a bit over-dressed, but considering I was recovering from flu and the wind was 17 m/s this is pretty normal gear for Finnish inshore-racing in September.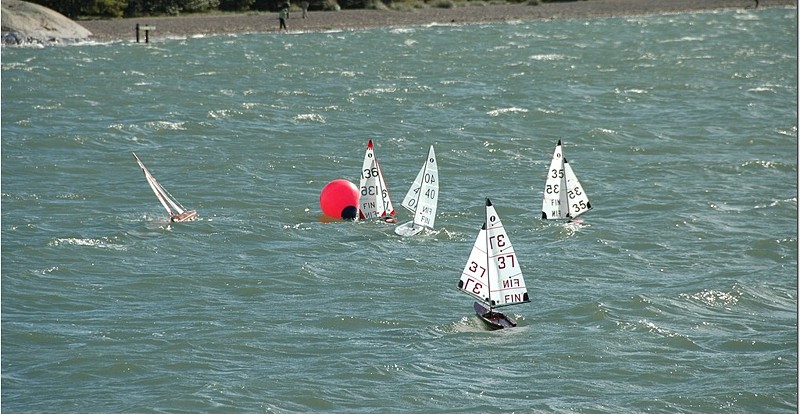 Rounding the leeward mark.
All the sailing pictures above are courtesy of Timo Sarainmaa, who has a gallery with more pictures at http://turunpursiseura.net/galleria2/album22Â 
Results at http://www.turunpursiseura.net/content/view/323/1/
 
After racing, local Noux-builder Harri invited us to his workshop to take a look and compare building techniques etc.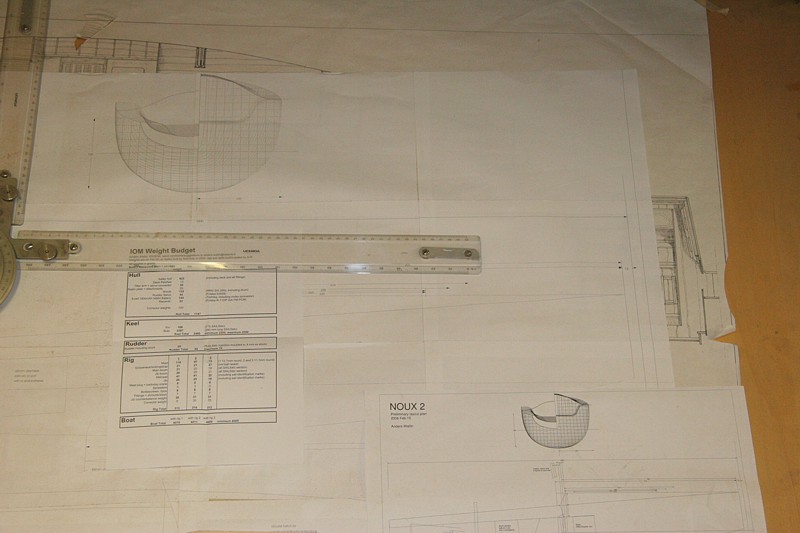 someone has clearly been downloading and printing plans from a certain website...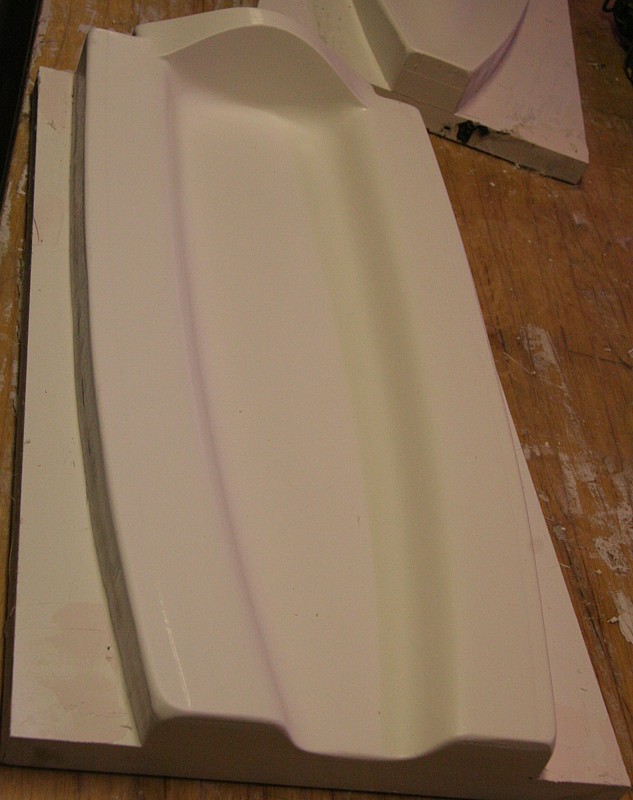 The plug for the aft deck which I cnc milled from mdf. Harri has sanded and painted the plug.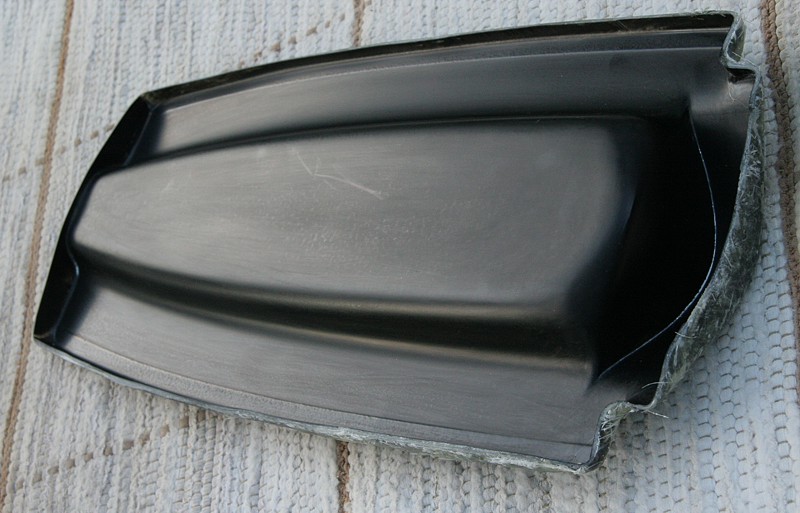 This is the mould taken from the plug.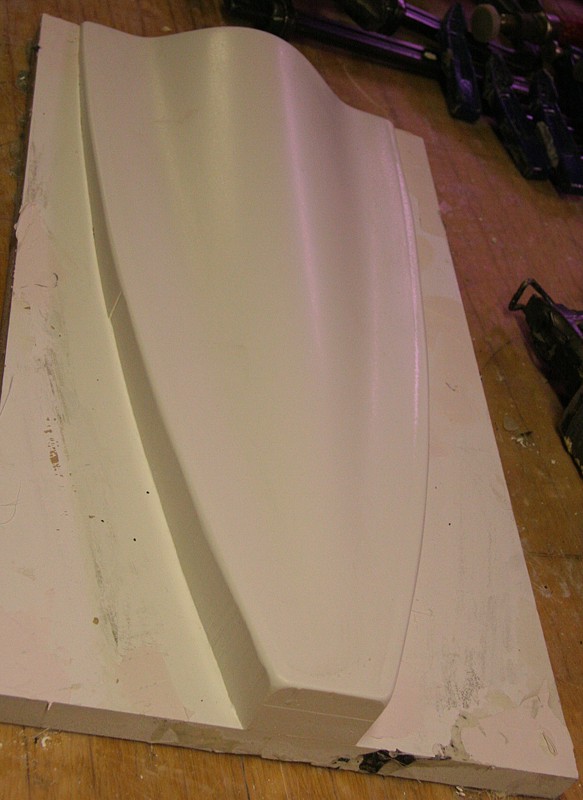 Foredeck plug.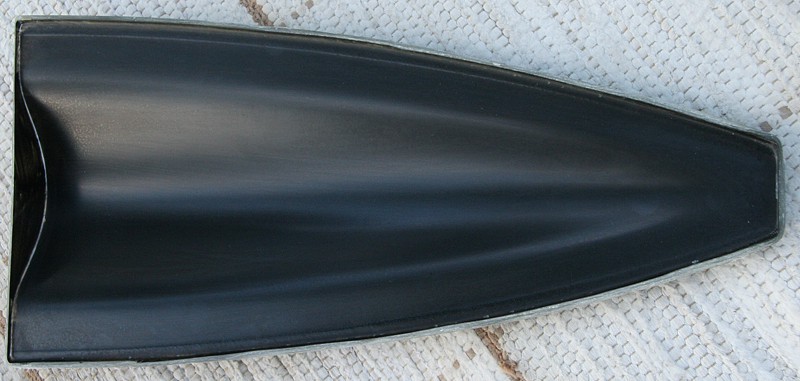 Foredeck mould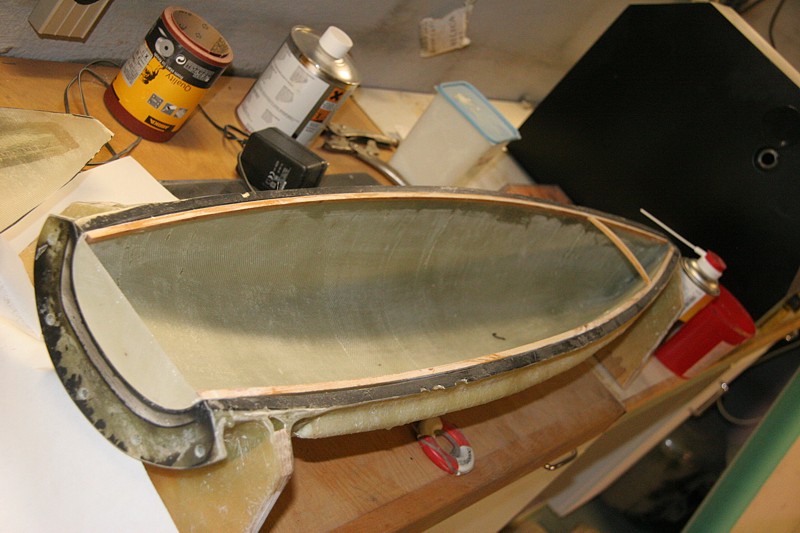 One of ca 10 hulls that Harri has built.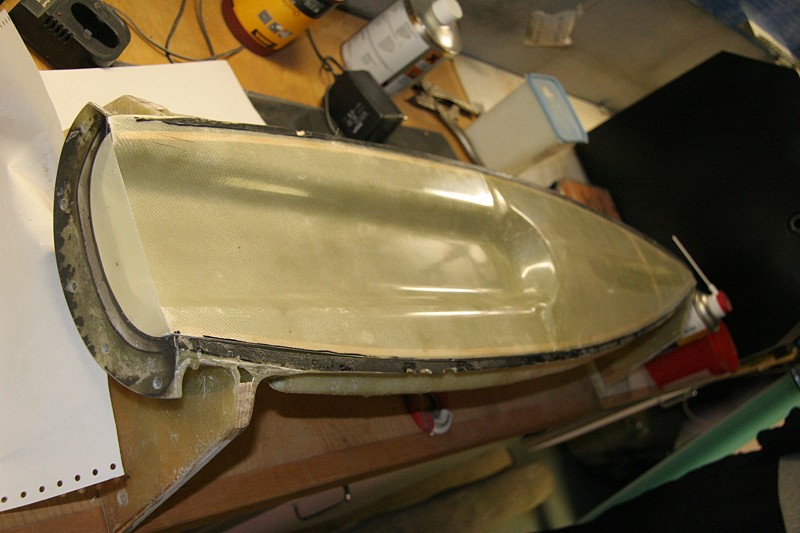 Another simpler one-piece deck.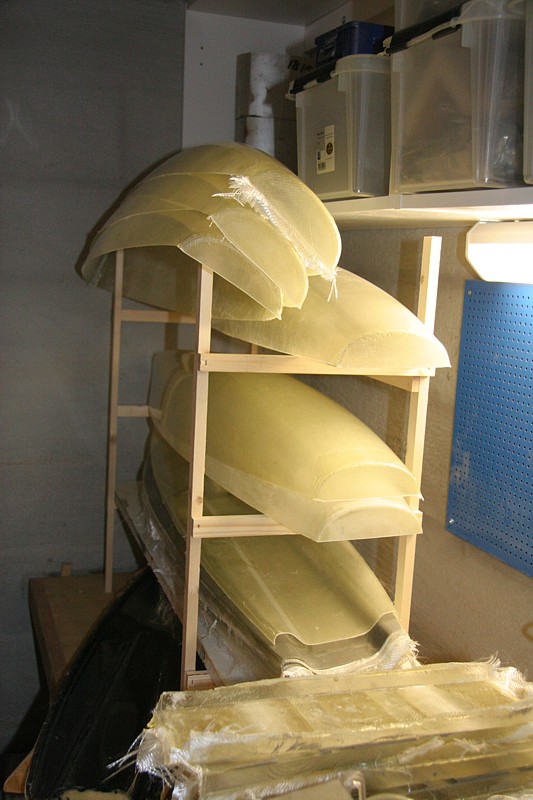 Hulls in the background and unfinished keel/mastboxes in the foreground.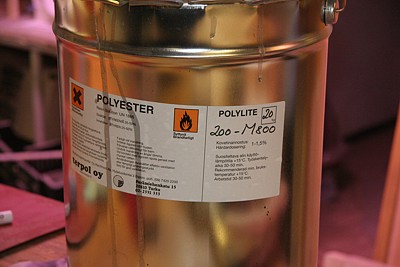 These boats are made using isoftal resin. A variant of polyester which has mechanical properties close to epoxy. From the Turku company terpol (www.terpol.fi)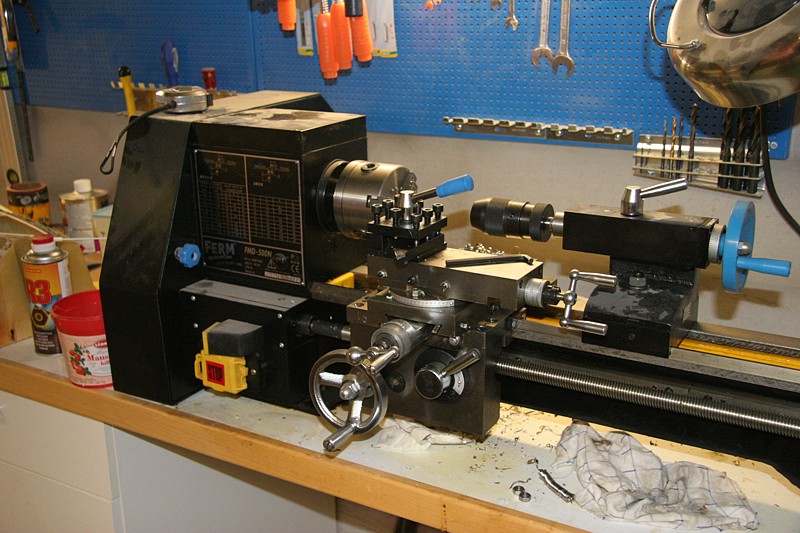 This is no toy-workshop. You need lots of machines to have fun... Here a small metal lathe.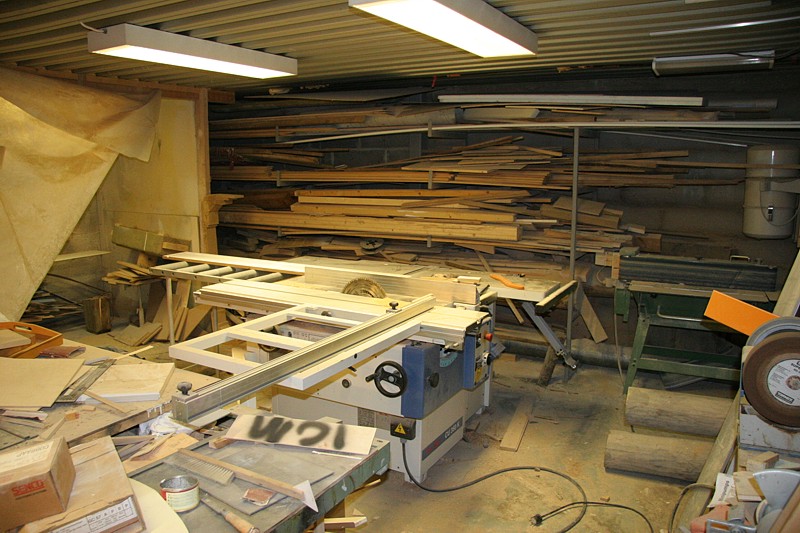 A multi function woodworking machine for cutting grinding etc.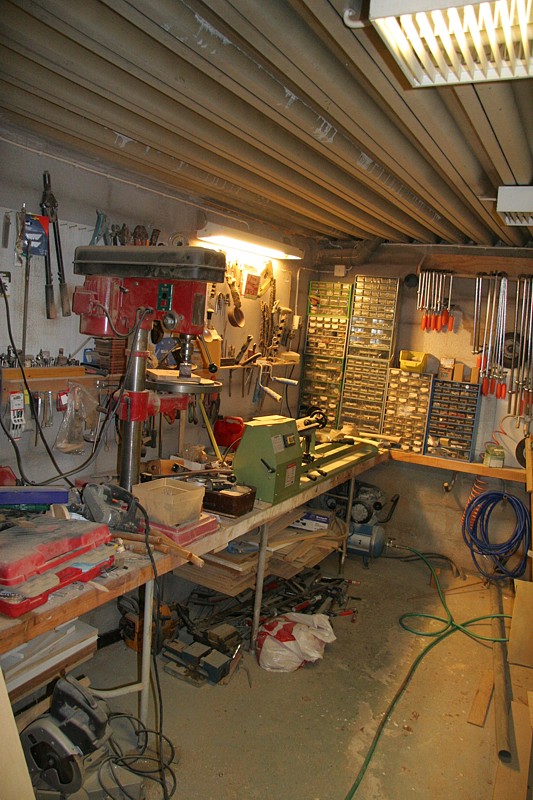 Drill press and wood lathe.
 
Finally, for those of you who have managed to read this far 🙂 A mock-up of the radio arrangement for the Noux mk2 that I am planning. Here with the battery cells conventionally two side by side, but I'm seriously considering the flat-pack version in order to save space.