The 2006 IOM Nordic Championships were held at NJK Björkholmen during 26-27.5.2006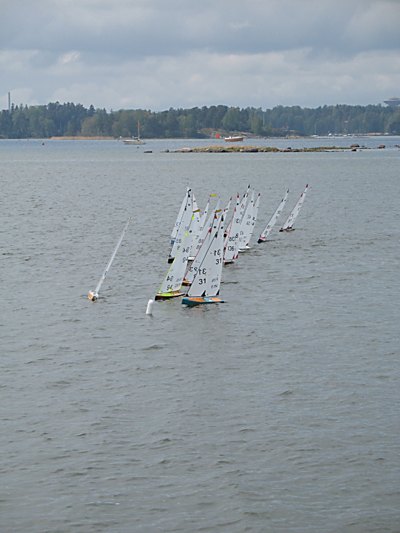 21 participants from the four nordic countries(4 DEN, 4 NOR, 1 SWE, 12 FIN) gathered in Helsinki for Friday-Saturday to sail for the 2006 IOM Nordic Championship.
We had a steady no2 rig breeze during Friday and completed 7 races in two heats. Torvald Klem sprinted off into a clear lead on the first day, while Sören Andresen, Brian Nielsen, Lars Andresen, and myself had a close fight for places 2-5.
Lighter wind on Saturday meant all races were completed with no1 rig. As the fleetsize had shrunk to 18 boats everyone sailed in one heat and we completed 11 more races to land on a total of 18 races.
Final Results at www.iom-nordic.org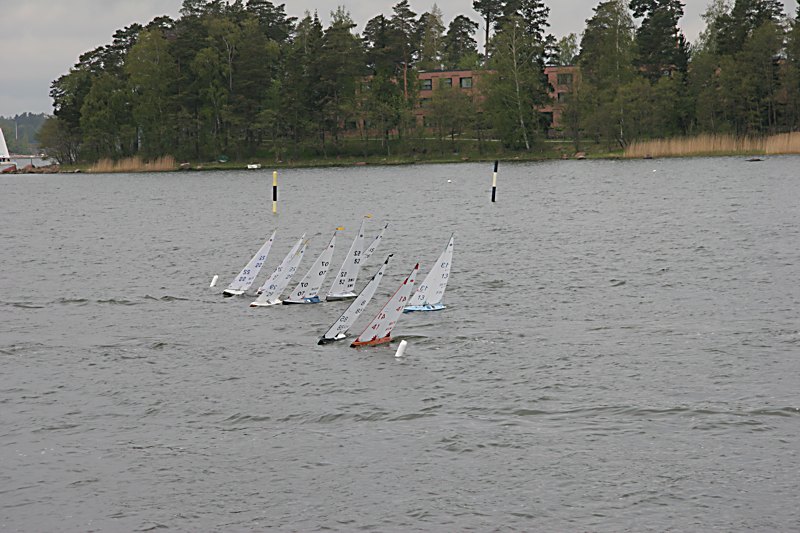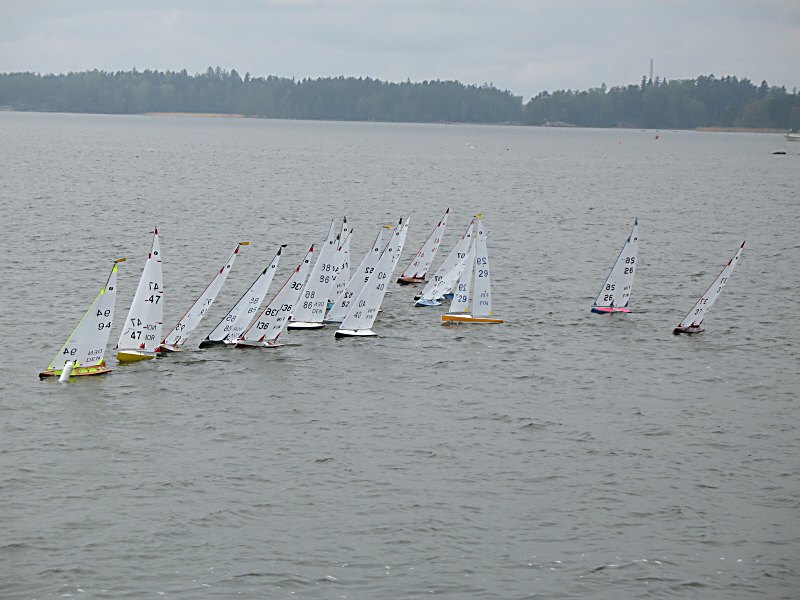 The leading boats liking the port end of the start line...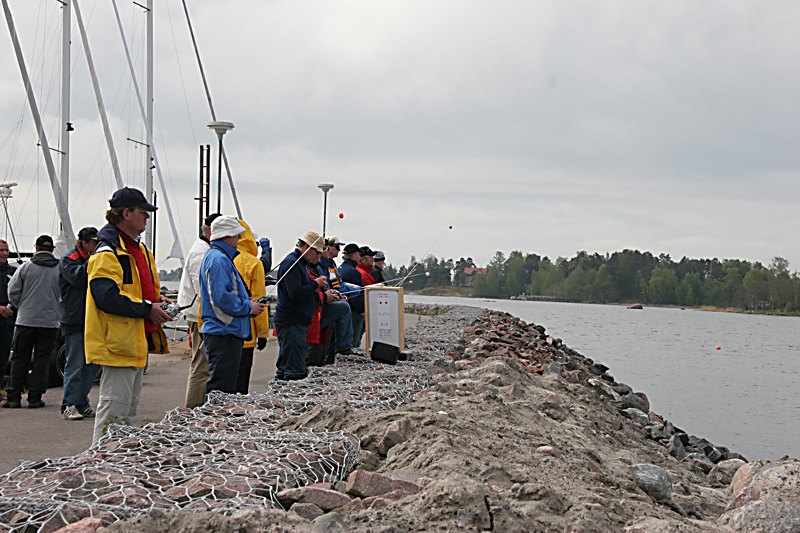 The breakwater works as an elevated and extended control area which allows for walking up and down the course with your boat. The weather was kind to us, and we had the wind from a close to ideal direction on both days. Better visibility and walking with your boat really reduces the number of incidents I think.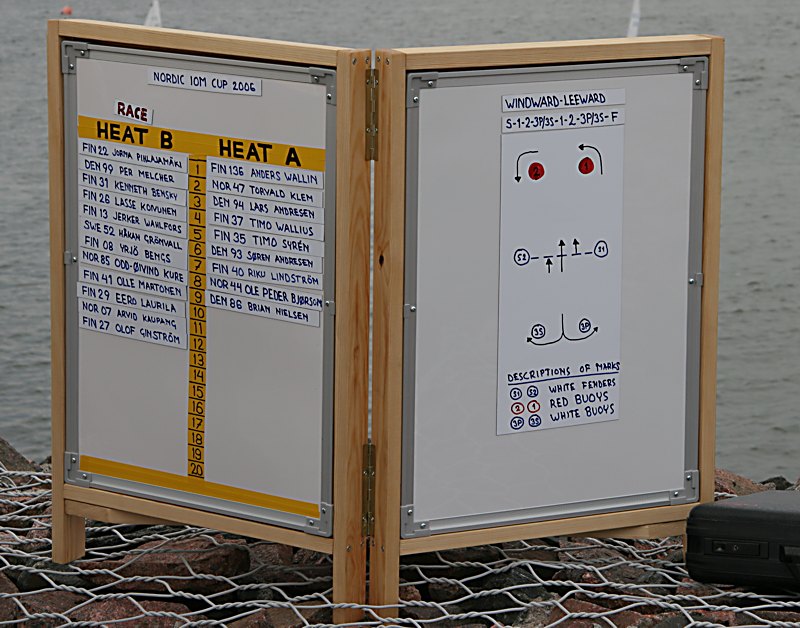 Thew newly constructed heat-board. A wooden frame holds together two magnetic boards (from clasohlson). The whole thing folds together for transport. We used a windward-leeward course with an offset mark to windward and a gate to leeward. This seemed to work well, although setting the gate so that boats spread evenly between the marks is a challenge for the race committee.