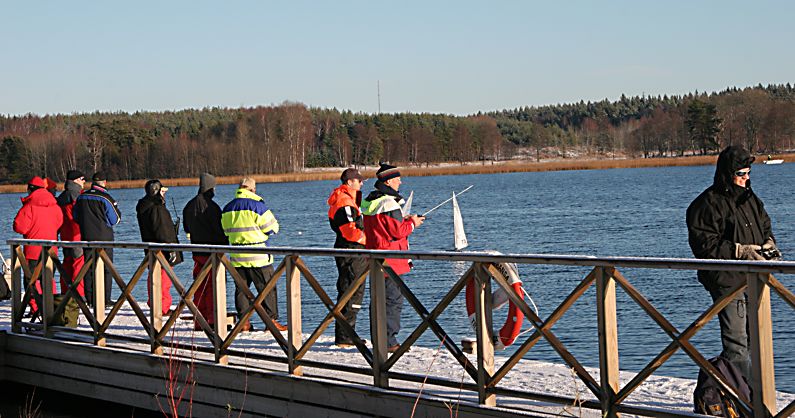 The four man strong IOM-Team Finland who competed at the nordics in Denmark and in Saltsjöbaden a couple of weeks ago took the trip over the gulf to sail at the last Swedish ranking event of the year.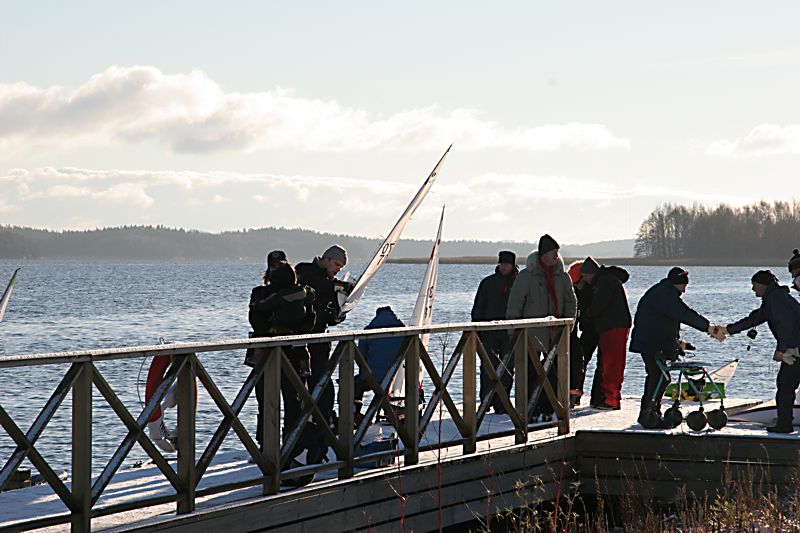 18 skippers (13 SWE, 4 FIN, 1 NOR) gathered in Viggbyholm, maybe 20 min by car north of Stockholm, to sail in the last swedish IOM ranking event of the year. Although not warm, + 2 C, the day was otherwise splendid with sunshine and light no1 breeze along the sailing area. 9 races were completed with everyone sailing in the same heat.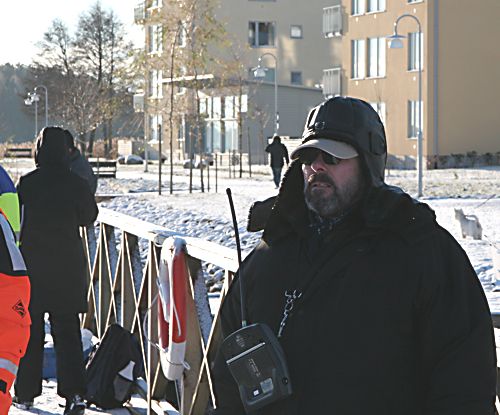 Timo Syren is seen here sporting the latest (?) in head-wear fashion. Timo became the unchallenged rowing-champion of the day when he realized, about two secodns too late, that he had put his boat in the water with the electronics swithced off ! He set off in a small inflatable dinghy to try to catch his italiko which seemed to sail goose-winged dead straight out to sea, always out of reach. After what must have been more than 30 min of rowing the boat was recovered and Timo was smiling again...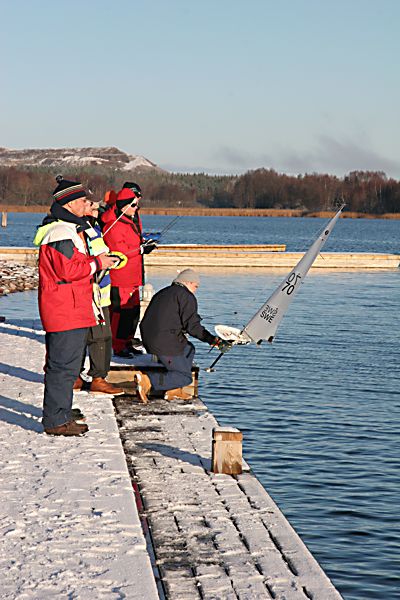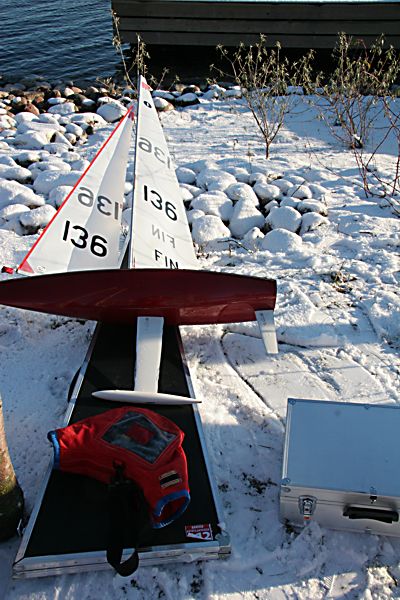 Per Svanberg (SWE16) sprinted off to an early lead by stringing together a number of bullets in the beginning of the regatta. By the afternoon myself and Jimmy Hellberg (SWE17) were beginning to catch up but in the end it was not enough... I was happy with having the lowest throw-out and finishing a respectabne 2nd.
Per scored a net of 21 points from 8 races (2.6/race) which qualifies as good racing in my book ! (I'm looking and comparing with my "closeness of competition" graph)
See also:
If anyone has some sailing pictures I'd be happy to publish them here !