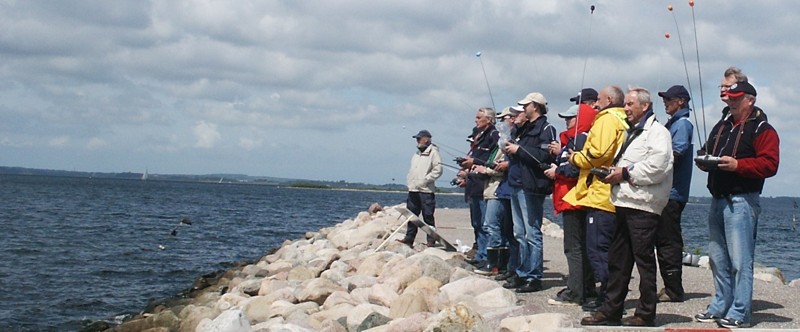 28 boats from three nordic countries(4 FIN, 8 NOR, and 16 DEN) gathered in Veddelev, just north of Roskilde, over the weekend of 11-12 June 2005 to sail for the Nordic Championships.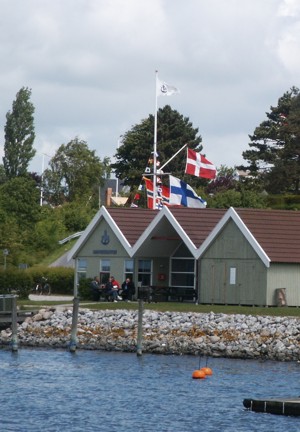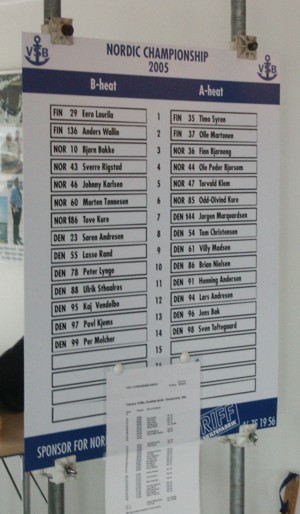 Using the HMS systemn, 17 races in two heats were completed during the weekend. A magnetic board kept us all up to date in which heat we were in.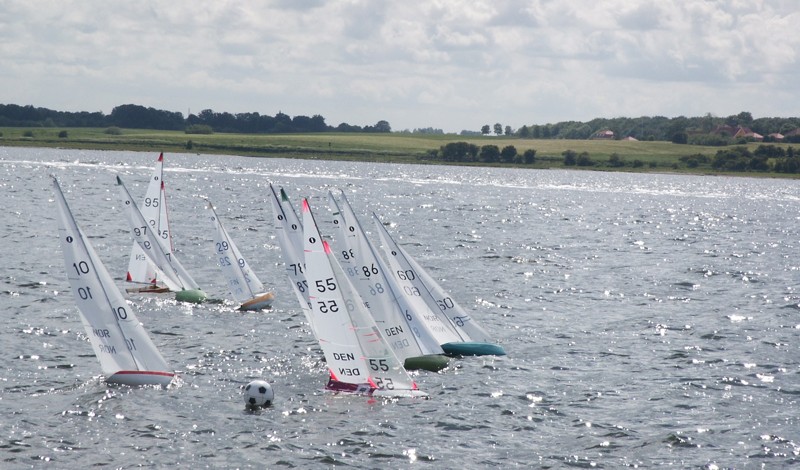 We sailed off a pier with lots of room for boat storage in between races. The race committee had planned on setting a course that would let us walk up and down the course but unfortunately the wind was uncooperative. Both days started with no1 rig but progressed to no2. Getting the layline right for the far away windward mark was very challenging and late port tackers often caused chaos.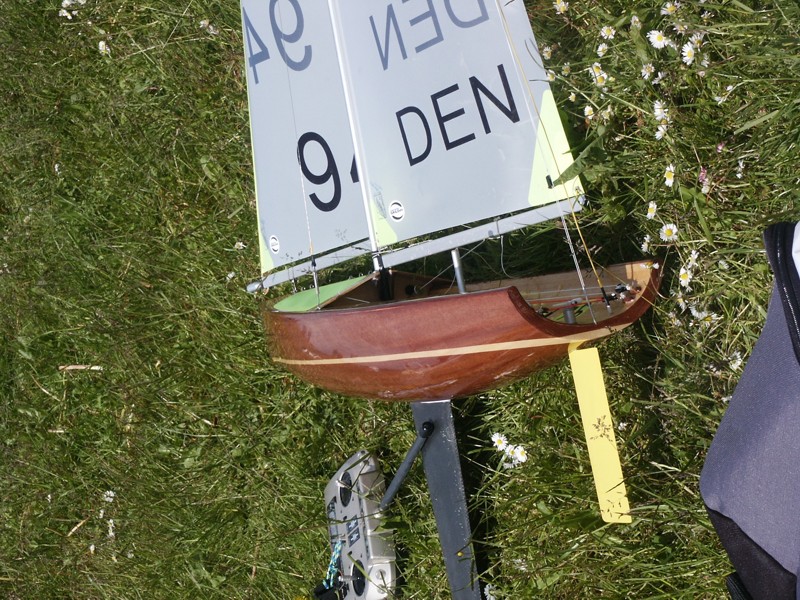 One of the more interesting boats was the latest from the Andresen brothers' drawing board. Lars Andresen sailed this slimmer version of the Laerke into fifth place.
Top ten results, 17 races with 2 discards, 28 competitors:
1. Soren Andresen, DEN
2. Anders Wallin, FIN
3. Ulrik Staahlros, DEN
4. Torvald Klem, NOR
5. Lars Andresen, DEN
6. Jorgen Marquardsen, DEN
7. Timo Syren, FIN
8. Tom Christensen, DEN
9. Brian Nielsen, DEN
10. Sven Toftegaard, DEN