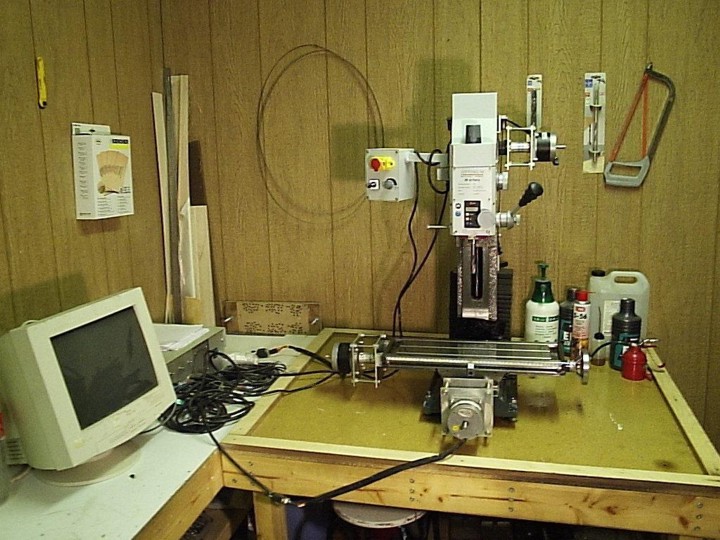 Jari Immanen is making a plug for a Marblehead. This is our homebuilt CNC machine. It's an Opti BF20 retrofitted with steppermotors. Geckodrives drive the steppers using the TurboCNC software.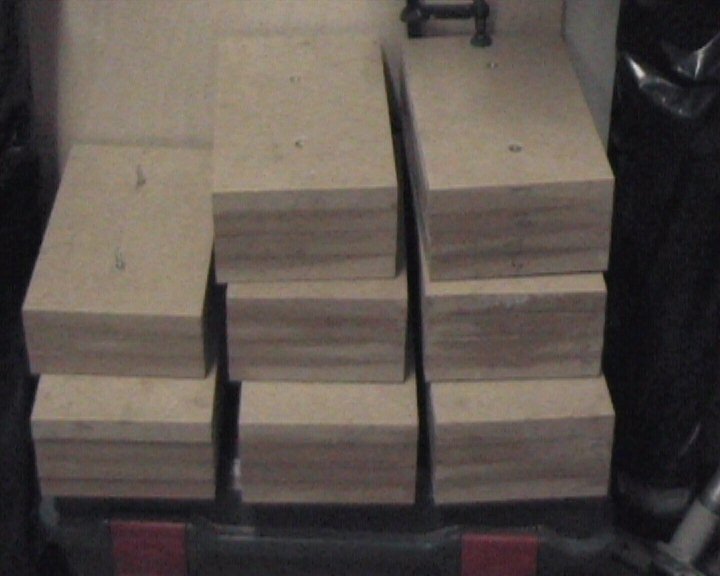 Rraw material: MDF board cut to suitable pieces and glued together.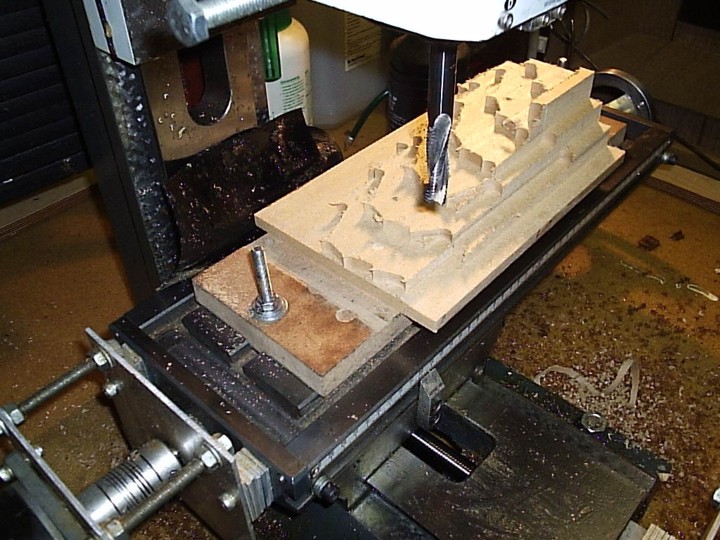 The milling is done in two phases. Here we see the rough phase where much material is removed (messy) with toolpaths that roughly follow the final form of the plug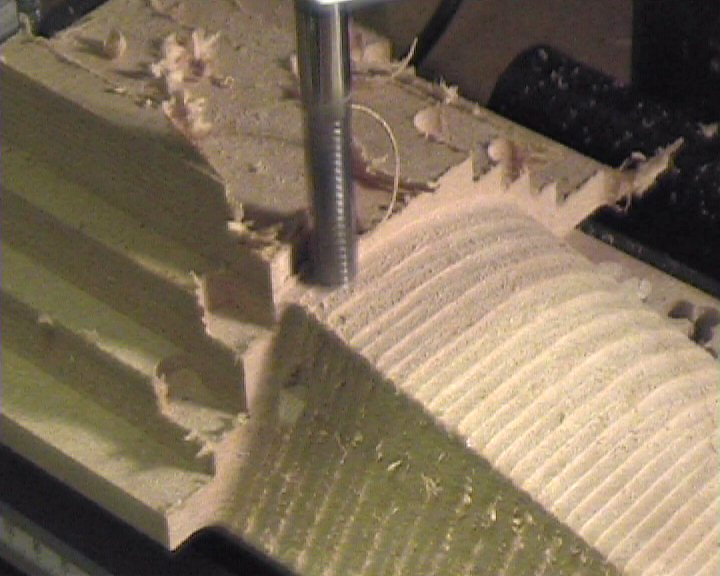 After rough milling a fine milling toolpath is run. This follows the shape very accurately and removes only a small amount of material.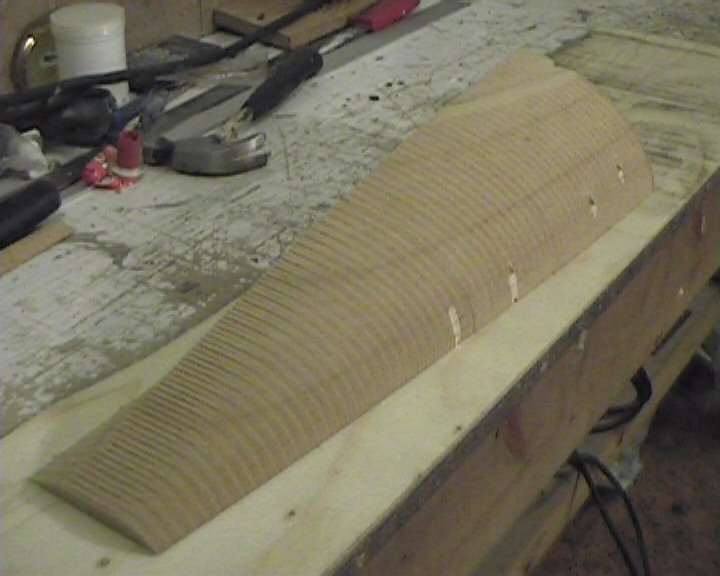 The finished plug pieces look like this after machining.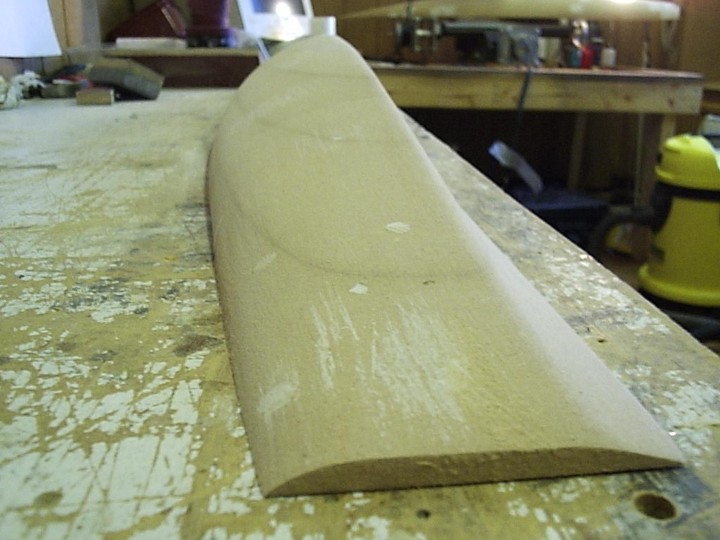 The pieces are assembled to make up the whole plug. Mounting holes are covered and after very light sanding the surface finish is smooth.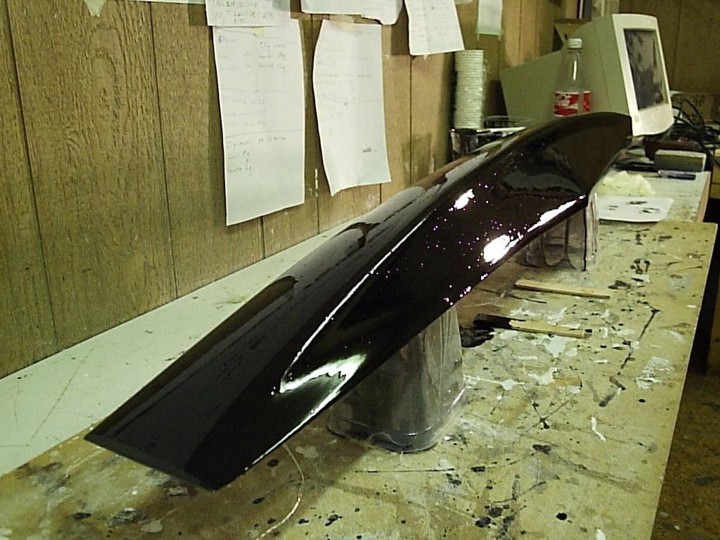 To make the final hard polished surface we want for the plug the wooden MDF is coated with glassfiber and a coat of colored polyester resin.

We have not found a machine to do the the hardest part of it all: sanding the polyester coating to the final finish !
Jari tells me he spent about six hours on this with first 100, 240 and 320 grit dry papers and then continuing with wet-sanding using 600, 800, 1000, 1500, and 2000-grit papers. After that the surface was rubbed with a polishing compound...
Jari might be able to produce a plug for you for a reasonable price.
Email "jari.immanen" at "kolumbus.fi" if you are interested.