Visiting the northern parts of California by car with a friend we stopped to look at Mount Shasta and drive through Lassen Park.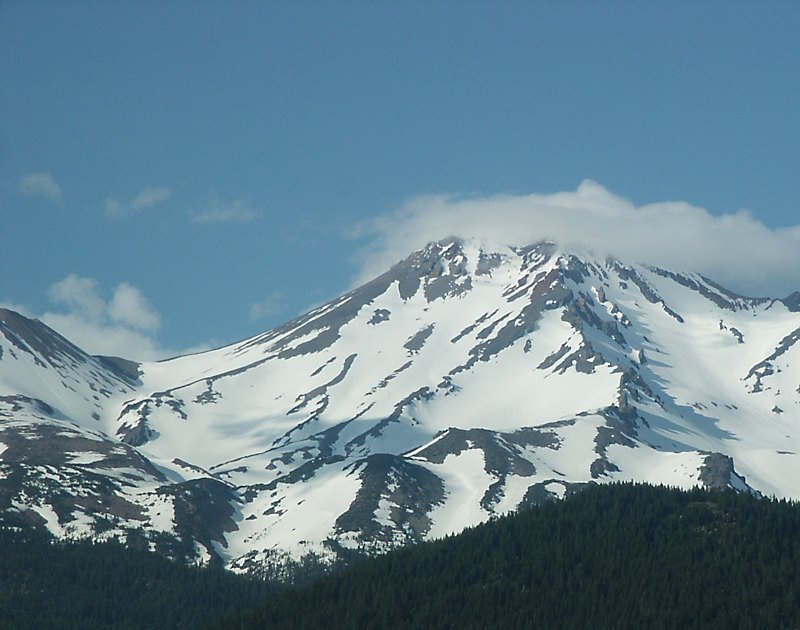 Mount Shasta, the second highest peak in California outside Sierra Nevada, 4322 m high. Last erupted around 200 years ago with a high probability of erupting again...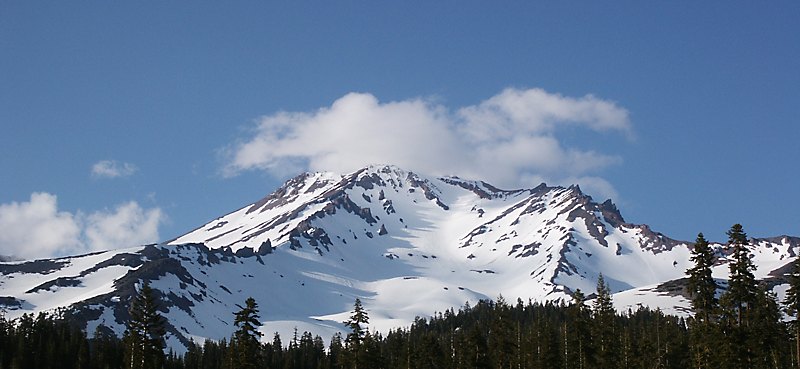 Another view of the peak hidden in clouds.

A landscape not so different from Finland ?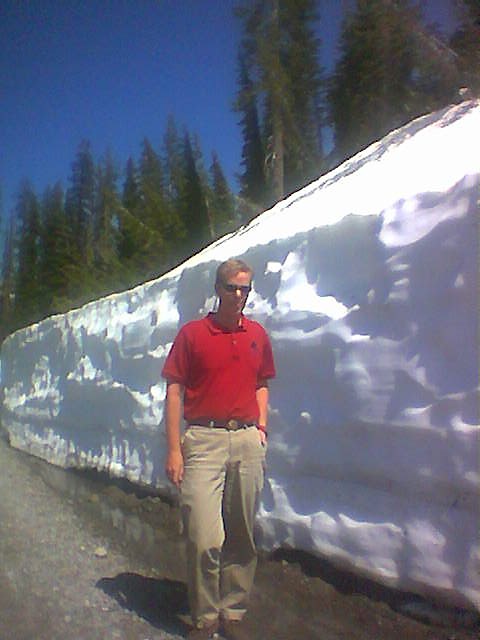 Wondering at the amount of snow (in June !) in Lassen Park. The road through the park had opened the same week. This was unfortunately a trip on which I learned the hard way about battery management for digital cameras. The batteries to my real camera (a 4 Mpix Minolta S404) died very early on and so all I have from the rest of the trip is taken with the then novel phone camera (like this pic), with not so satisfying results...